Translated by: WuWang
Edited by: Wryvent, RGM96X Jesta
We are paying our readers now! Look at this page for more information.
PS: The Reward System is almost done. I will start to test it in a few days. The readers who help edit the sentences will get points as a reward, and the computational formula is The Number of Characters * (1 + Text Similarity). For example, you help edit a sentence with 100 characters and the text-similarity after your correction is 80%, then you will get 100 * (1 + 20%) = 120 points. The computational formula for translating will be The Number of Characters * 2. For example, the translator translates 1000 characters, then the translator will get 1000 * 2 = 2000 points.
The Value of 1 point = The Site's Revenue / The Total Number of Points. You can ask me to send you money via the email you are using to log in to this site at any time. I have to admit, the site doesn't have a lot of income at present, but after I finish the translation of this novel (This novel is fanfiction and can't be sold, I know it. I just want to translate it. lol), I will start to translate and publish novels that can be sold on Amazon. Authorized, of course. I'm holding the contract documents. Gravity Tales' webmaster also holds one copy from me, but since Gravity Tales has been shut down, we don't talk about them.
As for how much money can we get from the Amazon sales, well, I was a translator of Zenith Novels and this was the money I earned in the past three years. You can have a guess from it: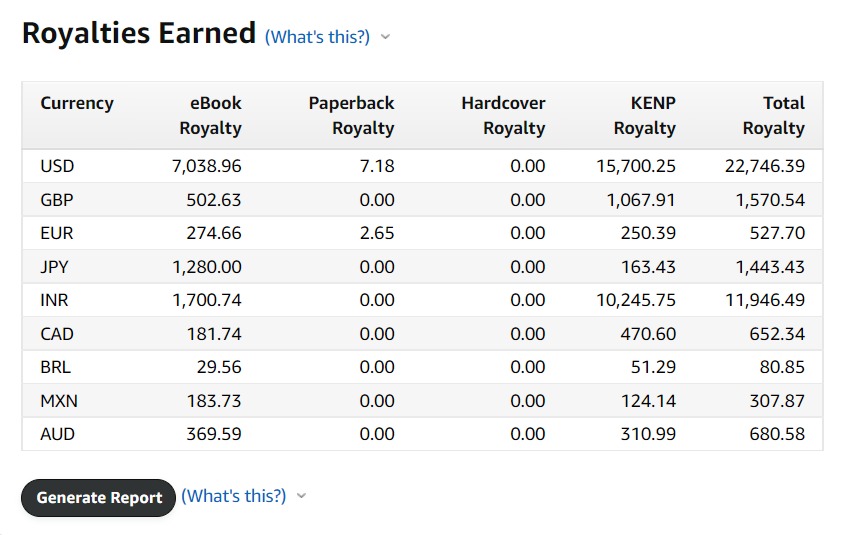 Before the Reward System is totally completed, the promises listed on this page are still effective.
Chapter 110: Humans Are Screwed
A conversation had come to an end in some nameless chat room.
"There's nothing more I can do, so take care of yourself." Yang Wen-li sighed and lamented, "I'm sorry to let you face this kind of world alone, if I knew it earlier, I should have let Embryo stay and help you."
"I shouldn't have played the game of 'decipher the world view' with you if I knew it earlier, now I have the impulse to run away with you." Ade laughed bitterly, "How can I play when all the bad forebodings all come true?"
"You may not be able to live to that day. Are you worrying too much?" Yang Wen-li reassured him, "Who will care about the world a hundred years later?"
"I will care, C.C. will still be alive by then, should we let her face that kind of thing alone?" Ade said, "Then it's better that I take CODE over and kill her, rather than let her die in loneliness and despair."
"You can think about these after you live through the bloody scene of your women." Yang Wen-li's tone was sour, "I think that Lacus will have a change of heart sooner or later. Inside her pink exterior is a black heart, and her inside is especially black."
"Don't worry, I have long figured it out." Ade smiled lightly, "If I like her, I will never let her go; if I love her, I will never leave her. What is the use of playing dumb? You will eventually be dumped in the end. Being rejected, pursuing her again; being refused again, then using force; if force doesn't work, then using drugs. The worst result is being chopped to death, but if you don't dare take this risk, how do you have the courage to say you love her?"
Yang Wen-li was silent for a long time, then suddenly let out a long sigh, "If I had this awareness, I would not be a virgin until death."
The two chatted casually for a few more minutes, but they both understood that it was almost time, and the atmosphere was getting heavy.
"Then let's stop here. After all, all good things must come to an end." Yang Wen-li looked a little sad, "Please make sure you are happy, we … will never meet again."
Yang Wen-li's consciousness gradually flew far away, until it can no longer be touched. Ade suddenly felt a void inside, as if he had lost something important, and then his consciousness slowly returned to his body. He opened his eyes, and what came into view was a completely unfamiliar ceiling, with a warm, moist feeling coming from the corner of his eyes.
The person beside him used something to wipe away the liquid left at the corner of his eyes, then gently held his hand without asking anything.
"Ange, where are we?" Ade stared blankly at the ceiling.
"P.L.A.N.T." The young girl replied, "I was planning to send you to the New Type Institute to find a way to wake you up, but since you woke up on your own, is it possible for us to go straight back?"
"No, just in time, I have something important for Haman." Ade gave a push to try to sit up, but his arms were too weak, and he fell backward halfway. Ange hurriedly reached out to support him so he could sit up.
"You should stay in the hotel today and not move around." Ange took the initiative to massage his arm and leg muscles, "Although it's not long, you still have to let your body get used to the current condition, and you have to rest for at least a day."
"You're the expert, I'll do as you say." Ade turned his head to look at the young girl and suddenly raised his voice, "Wait, how long have I been lying down? Has your hair gotten longer? Why do I remember that it didn't reach my shoulders before?"
"You've only been lying down for a week, and it's been a long time since my hair grew this long." Ange withdrew one hand and curled her hair with her fingertips. Her tone was a bit sultry, "You didn't feel the change because we could see each other every day before, but you only realized it when you suddenly saw my hair again."
"Why did you suddenly grow your hair?" Ade asked curiously, "Your short hair is also quite good-looking."
"Didn't you say it?" Ange puffed up her cheeks, her voice getting smaller and smaller, "I can't help with IQ or EQ, but at least, I can do something to the hair…"
Ade recalled what he had said, guffawed, stretched out his arms to the young girl, hugging her and gently rocking her body. Ange froze for a short while, then reached out and hugged him back. The two spent a cozy moment in silence until Ade awkwardly coughed and Ange's face turned red.
"I've said that you should go rest today, why do you immediately think pervertedly? I'm really speechless." Instead of complaining, the young girl's voice sounded a bit happy, "Anyway, you are not allowed to move, leave it all to me~"
Ange came out from the bathroom after washing up and stuck her tongue out mischievously at Ade on the bed.
"You had a few seconds of inattention halfway through, it's very demotivating for me, okay?" The young girl sat next to him and relaxed into his arms, "Explain yourself or I'll get upset. If I'm not happy, I'll never do this kind of thing for you again."
"This, this …" Ade looked innocently up at the ceiling, "Tiffa spotted me, gave me a quick hello, then probably she realized what was going on and she scampered off. "
Ange's face instantly became burning red.
"Why is Tiffa here?" Ade tried to change the subject, "Tell me about what happened after rescuing me, Embryo had told me the previous things."
"Oh, oh." Ange nodded, trying to pretend that nothing had happened, "The team needed an NT, and Grandpa Chang Wufei sent Tiffa and Garrod over. Other than that, the only ones who came along were me and some bodyguards in charge of security. Momoka and others were all on the moon."
"Wait, where are the brains in charge?" Ade squeezed Ange's hand, "For the record, I'm not saying anything against you."
"I think you're clearly taking it personally!" Ange pinched him with dissatisfaction, "With Tiffa being the super NT, do we still need an intellect in charge?"
"You all have a deep misunderstanding of NT." Ade sighed, "As long as the method is right, an NT can also deceive another NT."
Next, the two opened the window for ventilation and Ange gave Ade an account of what had happened earlier. After the smell in the room dissipated, Ange informed everyone that Ade had woken up, then everyone came over to say hello to Ade. Tiffa's face turned red as soon as she saw Ade, and Ade was desperately apologizing in the mind space. Although Garrod didn't know what had happened, he still got alerted.
Then Ade made a phone call to the home, and then contacted Haman. In order to save unnecessary trouble and bypass the reporters, the trip was completely confidential, Ade and his party stayed in a government-run hotel, and only a few people knew about it. He and Haman had fairly pleasant cooperation, and Haman readily agreed to come over tomorrow in secret.
The next day, Ade met Haman in plain clothes at the hotel without incident.
"You didn't go back immediately but asked to see me, I suppose there is something extremely important?" Haman casually sat down opposite Ade. Her eyes gestured to Ange behind Ade, full of disdain, "Changing women again? You and Char must have a lot in common."
"Char has a new lover?" Ade ignored her sneer and was instead taken aback, "Didn't he run off on his own?"
"Nanai, the second director of the New Type Institute, disappeared after learning of Char's escape, she was originally Char's assistant, where do you think she ran off to?" Haman sneered, "If not, there would be no need to put Glemy in charge of the Institute now."
"Glemy is in charge of the Institute?!" A cold sweat broke out from Ade's back, "I woke up just in time …"
"What's your bias against my people?" Haman raised an eyebrow, "Get down to business, my time is valuable."
"Before we get to business, can I ask curiously?" Ade pointed to the two similar-looking young girls standing behind Haman, who were stealing glances at him every now and then, "Who are these two beauties? Are they taking Glemy's original place?"
"Heh, men." Haman grunted lightly, "The Hawke sisters, my bodyguards. They were personally promoted from ZAFT by me and can be completely trusted."
Ade nodded in realization, not dwelling on the issue. He took a deep breath and said with a straight face, "I wish to make a deal with you. I will do my best to help you stabilize the situation in P.L.A.N.T., including convincing the Moon to give you all-round assistance militarily and economically. In exchange, you need to stay in power and support me unconditionally when I need it."
"Arrogant deal, spoken as if I can't grasp the P.L.A.N.T. without your help." Haman immediately realized Ade's meaning after she said that, "Someone will mess things up and you think I won't be able to control the situation?"
Ade didn't say anything, just stared at her in silence. He did not want to reveal too much information, but he has no choice sometimes.
"Since I inherited the Zabi family and Char's power, I've been trying to find ways to divide them. They've also been making small moves on ZAFT and economic issues, but that's all they can do." Haman muttered to herself, "You think that I can't control it, are they going to play the armed coup again? No, that's not enough to bring me down. Some of my people are actually their people? Plus with that attitude you just had, Glemy Toto will betray me?"
"May I ask where did you get your IQ?" Ade asked sincerely, "Someone in my family especially needs it."
Ange tried to restrain the urge to secretly pinch him. She decided to teach him a lesson after Haman returned.
"This information is very meaningful, its value is enough to let this meeting continue." Haman didn't care about Ade's gag, "What about your reasoning? What do you mean by 'unconditional support'? I don't think I have the charisma for it, nor do I think you're stupid enough to do it."
The more gentlemanly answer here would be "You underestimate your own charm," but to prevent entering an odd branch route, Ade chose to show his hand directly, "The next thing I'm going to say is rather incredible, I hope the Hawke sisters behind you can go out for a while, and Ange will also go out as a sign of good faith."
Haman considered for a moment, acquiesced to Ade's claim, and gestured for the Hawke sisters to go out. Ange gave Ade a worried look and chose to believe him as well.
With Ade and Haman alone in the room, Haman didn't look nervous at all, "Say, your reason for doing this. Don't tell me Char's sea monster story. I already know this, it won't convince me."
"This monster has a dozen other brothers of various shapes and sizes, which is part of what I'm going to say, but let's start with the most fundamental thing." Ade took a sip of water to moisten his throat, "First, let's assume the two fundamental axioms of this universe."
Hearing the topic become so grandiose all of a sudden, feeling the stark emotion in her consciousness, Haman also couldn't help but sit up straight.
"First, the first priority of civilization is survival, not mutual understanding."
"You've established that more than human civilizations exist in the universe? Fossils?" Haman immediately shook her head, "This sociology-like inference cannot be realized on an individual case. Not just one extraterrestrial civilization, but many?"
"I hope beyond hope that you are friendly." Ade smiled admiringly and continued, "Second, energy is infinite, but the medium for obtaining infinite energy is finite."
"A medium for acquiring infinite energy?" Haman shuddered slightly, she couldn't have known better what this meant to a ruler, "The terms you are offering are becoming more and more tempting."
"Next, we made two important deductions." Ade did not explain who "we" are, and Haman did not ask, "The physical phenomena of a universe are reacted to by the rules of physics. For example, if there are no Minovsky particles in a universe, then the Minovsky particle reactor will not work in that universe. By the same token, if our universe can work with a boson jumping device, then Chulip crystal must exist in our universe."
There were many professional terms Haman didn't understand, but this did not prevent her from understanding the logic. She even noticed Ade's unsolicited message, "You have confirmed the existence of parallel universes?"
Ade did not answer positively, but continued to speak, "The second deduction, the propagation of consciousness is not media-free. As you can see from the pushing satellite event, souls can interact with each other, as well as act on matter. So there must be a medium for the propagation and action of consciousness."
Haman nodded in recognition. She, as an NT, had some experience with this paragraph.
"So the conclusion is drawn." Ade said with a matter-of-fact expression, "Humans are screwed."
"Huh?" Haman immediately felt that either Ade did not say it clearly, or her own IQ is not enough, "No, no, no, start over again. How did you get the conclusion that humans are screwed?"
At the same time, Glemy Toto was wandering around the street blindly.
He had put off all his work and was fully prepared for Dr. Lingus' visit. Now he was told that the trip was canceled, which made him a bit distracted somehow. With nothing to do, he simply gave himself a vacation and came out to relax.
Walking on the street, Glemy suddenly felt a powerful and gentle consciousness, a level of NT he had never heard of, maybe only the legendary Lingus could be compared to it.
He immediately sprinted in the direction he sensed, and not long after that, he saw a long-haired girl with a pretty face, wearing a simple dress, with a faint smile on her face, and the boy shopping with her was ignored by him decisively.
He stretched out his right hand on his left chest, feeling his wildly beating heart, murmuring, "Mom … could this be love?"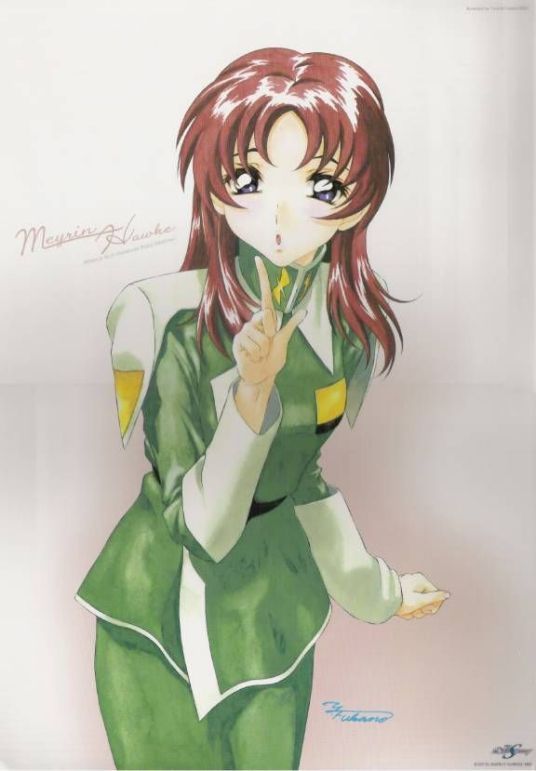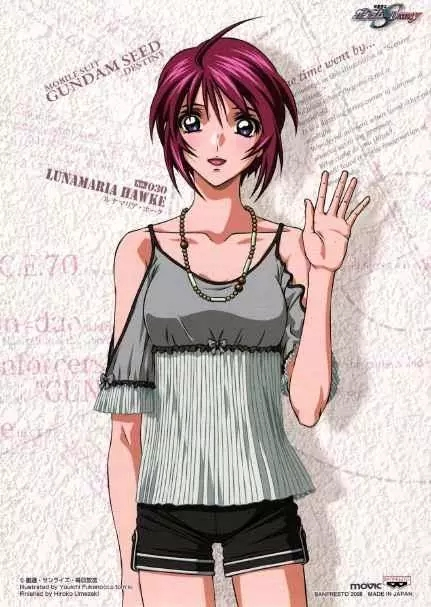 --END-- field separation characters:If you are reading on a pirate site, you will see this. Welcome to read our novels on xianxiaengine.com, where you can read more chapters in advance. 7.jjzlxtztfjzlqi