Translated by: WuWang
Edited by: anonymous
Chapter 4: The Most Common Protagonist Privileges
"Ha ha, I didn't expect that Adrien was young and would lose his manners when he saw a beautiful woman." The director saw that Ade was stuck in the same place and didn't move, so he quickly made a joke. "The charm of Lady C.C. is really great, and only the beauty of Queen Diana can match that of you. Is it, Adrien?" He patted Ade on the shoulder, trying to wake him up.
"Ah, yes, you're so beautiful. I'm so stunned by you. Don't laugh at me." Ade gives the director a grateful look and tries to restrain himself. Fortunately, C.C. is really beautiful and can use this excuse to deal with it. Now is not the time to worry about why C.C. is here. What he should do now is to try his best to be an ordinary scientific researcher and make C.C. lose interest in himself quickly.
"Thank you." C. C. smiles faintly and looks at Ade with a playful look in her eyes. "This is Dr. Lingus, the father of Gundam? I've heard so much about you that you're really talented. "
"I'm just an ordinary researcher." Ade responded modestly while trying to recall information about C.C. Since the court shooting was a few years ago, the current C.C. should be the holder of code instead of Geass, so it's safe to make eye contact with her. "I just did a little bit of work."
Ade tries to get back to the normal rhythm.
"Sit down and talk, Ms. C.C., please." When the director saw that Ade was back to normal, he was relieved. Although he doesn't know what the situation is, he has decided to teach him a lesson later. When he was interviewed to see Queen Diana, he didn't show his shyness. Why did he make a fool of himself today?
"Dr. Lingus is too modest. You have brought great benefits to the company. As a shareholder, I know it best." C. C. returned to the top of the table, still staring at Ade, "Dr. Lingus, have we met before? I always feel very kind. I seldom come to the moon. Does Dr. Lingus travel a lot?"
"How can it be? Today is my first time to see Ms. C.C. I've been living on the moon all the time, and I've never been to the earth…" No good! Ade suddenly realized that C.C. had never said that she came from the earth! The first reaction of a normal person should be to mistakenly recognize her as a coordinator! Ade mobilized all his brain cells, thinking about all possible remedies in a few seconds.
"- and never been to plant. Otherwise, if I have seen such a beauty as Ms. C.C., I will never forget it. " This should be no problem, right? Ade smiles embarrassed and looks at C.C. as if nothing had happened. This kind of time, eyes must not be erratic.
"The doctor must have the best memory. If you say that, I should have misunderstood you." C. C. looking at the director with a smile. Her expression suddenly became rich. "Sir, is Dr. Lingus busy today? If conditions permit, I'd like to invite the doctor to lunch."
Sure enough, did you still notice me? Ade felt more tired than working all night. This woman directly asks the director, he doesn't even have the right to refuse.
"Of course, no problem. Adrien's work is coming to an end, he has sufficient free time!" Of course, the director can see that C.C. is very interested in Ade for some reason. After Ade enters the house, her performance is completely different from before. The director doesn't know what the reason is. He's going to retire. It's good to make a good relationship with shareholders at this time. Besides, it's just an opportunity for young people like Adrien to meet big people, right? "Adrien. Why don't you go to dinner with Ms. C.C. now? It's going to take some time. Ms. C. C. what do you like? I know the restaurants around here like the back of my hand!"
"Thank you, director. I've just picked up a restaurant I've always wanted to go to." C. C. looking at Ade, the corner of her mouth slightly tilted up, "Dr. Lingus, please."
Along the way, Ade didn't take the initiative to talk to C.C. . He insisted on the creed of saying less and making less mistakes. He just waited for C.C. to ask and answer whatever she asked. Coincidentally, C.C. seems to have lost interest in Ade and didn't take the initiative to chat with him. Just like lovers giving each other the silent treatment, they come all the way to a high-end restaurant that Ade has never been to. To Ade's surprise, the restaurant staff knew him, which made him aware that he was a public figure on the moon.
Luxury decoration and playing Chopin's ballads show the style of the restaurant. There are not many guests at noon on weekdays, and the sparse seat distribution makes the atmosphere very cold. How expensive can the dish be? Ade thought, but fortunately, the company paid for it.
The two seem to be sitting in one of the best seats in the restaurant, with the floor to ceiling windows showing most of the city. The nearest other guests are also far away from them, even the normal chat will not disturb others. Until the waiter finished serving, no one spoke first.
Until C.C. broke the silence, "Then I'll call you Adrien."
"I don't mind if you insist, Ms. C.C., although we are not so familiar." Ade decisively changed into just a harmless defensive smile, "But, I'm a little embarrassed."
"Just call me C.C. and there's no need for honorifics." C. C. still keeps the expression of finding prey, "Then I'll go straight in, Adrien, you know me."
"You're joking. Didn't I say that today is the first time I've meet you --"
"You are indeed the first to see me today. You did not lie, but what I said is, YOU, RECOGNIZE, ME."
"Ha ha, how could it…" Some things are beyond his expectation. Shouldn't we try each other out first? Ade uses his brain very quickly, trying to find a way to break the deadlock. This kind of thing is really not what he is good at. It's not only exhausting but also meaningless.
"After living for so many years, although I don't have any other talents, I've only met more people." C. C. doesn't plan to give Ade time to think, "It's the look in the eyes of people who suddenly see someone he knows in an unexpected place. Am I right, Adrien? Can you tell me why you don't want to see me so much?"
"Don't you think it's a waste of time and meaningless behavior for scientific researchers like you to explore each other, find loopholes in each other's words, and attack each other a little bit? You know that I'm C.C., that I'm from the earth, and we all know that. I think we can go straight to the next step. So back to the question, why don't you want to see me so much?" C. C. staring at Ade's eyes, pressing step by step, "Does your resistance attitude mean that you know more?"
It's meaningless to pretend to be a clown in front of people who understand you. Looking back at C.C., it seems that people will become foxy after living for a long time. It is impossible for them to be pure girls forever. "I just want to stay out of trouble." Ade simply admitted it.
"Oh ~" C.C. showed a sly smile, like saying "I caught you". An ordinary person may mistake her for just a naughty teenager, but Ade is not in the mood to appreciate it now. "You know I'm a trouble. In this case, I'm surprised that you don't know I'm Anaheim's shareholder?"
"Never thought about it, otherwise there would be no flaws in the beginning." Telling the truth makes Ade feel free from suffocation. It's much more relaxed. This is his normal appearance. "But I figured it out soon. It's normal to be a shareholder after living for so many years. "
"You're better now. That fake smile was disgusting."
"The acting is really bad, but the ability of random response is commendable. Anyway, how do you know that? You won't tell me, right? Well, I won't ask. But this trip to the moon is worth it." After a taste of the dish that was almost cooled down, C.C. put down her knife and fork and said, "It's not that delicious, why is it so expensive? By the way, I thought that the father of Gundam was just another boring scientist like the father of Minovsky Particles and the father of Coordinator. But I didn't expect to encounter such an interesting thing. Tell me, do you want to make a deal with me?"
"With all due respect. I don't want to live forever, and I don't want to kill anyone. " When he heard the word "deal", Ade immediately thought of something and refused it reflexively. But is that a little too much?
C.C.'s eyes suddenly became sharp, and the way she had just been at ease disappeared. Her eyes ploughed across Ade's face, "If it wasn't for my ability, I would almost think you had mind reading skills. Although I don't know where you get the information, it feels so bad to hear these words from others. Even for me, it's a rare experience. "
"But there seems to be something you don't know. For the sake of giving me so many surprises, I'll let you know for free. " The tense just now appearance disappeared like a bubble. Without any sign, C.C. changed back to the relaxed and freehand style before. "Whether it is the holder or the object of Geass, it must be human, which is determined by the essence of Geass. Oh, it seems that you understand it immediately. It's easy to understand that coordinator, New Type and moon people can neither be the holder of Geass nor the object of Geass. You know so many things, and you don't know this? I see. Is this the reason why you don't want to see me?"
"In other words, coordinator, New Type and moon people are not considered human?" The sudden addition of settings is all good news, which lets Ade feel suddenly relaxed. So, I have nothing to be afraid of?
"To be considered… How much do you know… It's getting more and more interesting. You said before that you've never left the moon, and that's for sure the truth."
"Coordinator is not human in physiology, no problem, New Type is not human in spirit, it makes sense." The fearless Ade doesn't care about the slight slip of words. The intelligence just given by C.C. is too valuable, so he can't help thinking deeply, "What about the moon people? Why aren't the moon people humans? Self awareness? Because we don't think that we are humans?"
"…… All right. " C. C. can't help but to leaning out and looking at Ade, her eyes are full of disbelief.
Why is it women's suit? It's different from animation. Even if you make this posture, I can't see anything! Ade doesn't know why he thinks these things inexplicably. Maybe people's thinking will become particularly divergent after suddenly relaxing?
"Wait, something's wrong." Suddenly, C.C.'s eyes became sharp again, staring at Ade with burning eyes, "Can you do an experiment with me?"
"What for?" Ade doesn't remember how many times this woman has changed her face today.
"I feel you are not quite right, but I can't say what is wrong. I hope you can cooperate with me to verify it." C. C. has a serious expression. "This is the first time I've met this feeling. I can't tell you why. What I can guarantee is that whatever you just refused will not happen. I hope you can cooperate."
The woman turned her face faster than she turned a book. Ade was speechless and agreed. After all, C.C.'s words accurately poked his weakness. It's about code. If he let it go, he would not sleep well in the future.
"Then look me in the eye." Ade followed C.C.'s instructions and looked her in the eye. C. C.'s eyes are beautiful, the golden pupil shows dreamy brilliance under the reflection of ambient light, is deep and bottomless, as if there is another world at the other end of the pupil, giving Ade the illusion of being sucked in. He doesn't know how long has passed, he heard C.C. again, "There is such a thing… In my long life, it's the first time I've seen it. "
"What's the matter?" Ade wakes up a little reluctantly from looking at each other.
"In conclusion, you can hold Geass, but you can't be the target of Geass." C. C. looks a little distressed and frowns, "It's like cheating, but I don't know why. I've never seen this before."
"Isn't the reason very simple?" At the moment of hearing the conclusion, Ade understood, and the little strange emotion just now was also scattered without a trace. Ade thinks of the time when he just transmigrated. He thinks of his study in the university. He thinks of the first Gundam built last year. He thinks of being silly and funny in the morning. All the things after his transmigration are passing in front of him like lanterns. The answer in front of him is too funny, too obvious and too interesting. He couldn't help laughing, "Because I'm neither human nor non-human."
"Ha?" Since they met in the morning, C.C., who has always been very calm, showed a blank expression for the first time. Because the appearance is too cute, Ade laughs more happily.
Really, there is nothing more ironic, more reasonable, and more in line with the double standards of the identity of the time traveller, right? Ade suddenly thought of his last life, which he thought was about to forget and was not very happy - ah, was I so persistent?
Just like a part breaks down suddenly, Ade forgets C.C. in front of him, forgets eating in the restaurant, forgets himself as a public figure, and just laughs so hard that tears come out.
The well-trained restaurant waiters turned a blind eye to what happened on this side. A couple sitting in the corner of the restaurant were watching and whispering. C.C. quietly watched the young man in front of her, venting a strange emotion that even she could not understand. Somehow, she resonated with it and felt inexplicable sadness.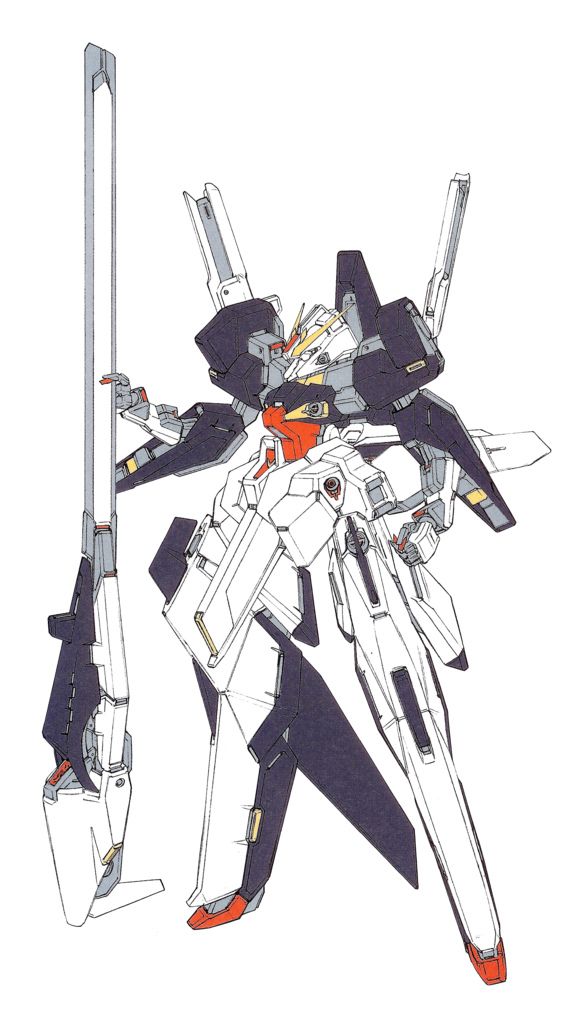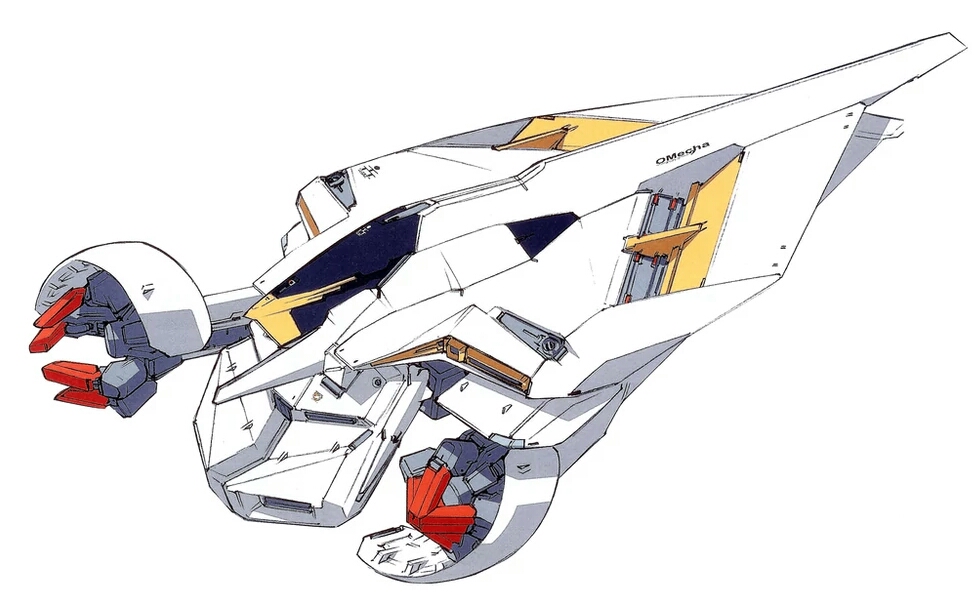 --END-- field separation characters:If you are reading on a pirate site, you will see this. Welcome to read our novels on xianxiaengine.com, where you can read more chapters in advance. 8.lezt-qztj-zqq