Translated by: WuWang
Edited by: anonymous, ninja-cai, KingSpy25i
Chapter 81: Causes and Consequences
In a small town in the desert of central Senegal, a teenager pushed open the door of the tavern and walked in. The bell on the door rang with it, and the tavern owner looked up. He saw the teenager standing by the door taking a few breaths, taking off his cloak and hanging it on the shelf at the door, which had sand falling onto the floor.
"Good noon, Kamille, same as always?" After receiving an affirmative answer, the owner explained to the young girl beside him, "As usual, juice and lunch."
"Good noon." Kamille walked to his usual seat and sat down, just as the woman brought the juice to his table, "Thank you, Ms. Nanai."
"Am I old enough to be called a lady? I feel like I'm still a young girl." Nanai touched her cheek in an exaggerated manner, "I would still prefer you to use the other call to me."
Kamille lowered his head in embarrassment and drank the juice. Nanai smiled and took the plate away and walked to the back kitchen to prepare Kamille's lunch.
"Not much business today, either." Kamille looked around the tavern where he was the only customer and said to the owner who sat across from him, "Why don't you run the tavern in Dakar? There aren't many customers in this desert, are there?"
"Because one needs to be away from the land of right and wrong when reflecting on his life." The owner said in a quiet voice, "Don't develop a habit of testing each other in your words. What you want to ask is why am I here and why am I wearing sunglasses even indoors. It's because I don't want to be recognized."
Kamille knew that the other party was telling the truth because the other party was also a NewType, which was why he dared to come to this tavern every day even at such a time. If the tavern owner really had malicious intent, at least he, who was also a NewType, could spot it immediately.
"Why did you open the tavern, Mr. Quattro?" Kamille threw out the question that he had been puzzled for a long time, "You know everything, you are so mature, and most importantly a NewType. I feel that Mr. Quattro should go and do more things. It is too wasteful to run a tavern in such a small place."
"My father met my mother in a tavern, and he himself died from a glass of wine. Wine and taverns are the things of my karma." Quattro noticed Kamille's emotions fluctuate a bit when he heard the words "parents", "and the individual's ability and what he should do are not related. Some people think they can do anything but end up committing faults, and some people know that things can't be done but still let go. NewType is important, but it doesn't mean everything. "
"Really? It would be nice if that were true, but unfortunately, not all people think like you, Mr. Quattro." Kamille gripped the juice glass hard, "It's so unreasonable to have to do something simply because you're a NewType."
"Was it an unjustified suffering?" Quattro hesitated, "Care to share your story with me?"
"… My father was a jerk." Under his NT induction, Kamille opened his mouth, "He has had a family and still had an affair outside, never mind my mother and me. My mother knew about my father's affair and didn't fight it, she just worked all day. No one talks to me every day when I come home, as if I'm not their son… This kind of family is too strange, isn't it?"
Quattro noticed that Nanai preparing to serve the food, so he gave her a subtle hint. Nanai put down the lunch, quietly walking to the door to put up the suspended sign.
"Then my father forced me to join a strange organization, and because I was a NewType, I had to cooperate with them to do all kinds of very hard things. If I resist, I will be punished and locked up. I am still a child, why should I be treated like this? These adults are so inexplicable, right?"
Kamille stood up excitedly as he spoke.
"The only one who was nice to me was Lieutenant Emma, she always beat me, but I could still distinguish the kindness. But even Lieutenant Emma was forced to go on a so-called secret mission, and MIA during the mission a year ago. It's so strange, isn't it? Aren't they in the same organization? Why didn't any of them go looking for Lieutenant Emma? Doesn't it matter even if she is dead?"
The Gibraltar base was just to the north, and with Quattro's knowledge and intelligence, it was clear that the organization belonged to TITANS, and it was intriguing to guess what TITANS was doing.
"I can't stand this!" Kamille waved his arms excitedly, "It took me a long time and a lot of effort to determine where Lieutenant Emma was going. If those cunning adults don't go to save her, then I'll go save her myself! I can feel that Lieutenant Emma must still be alive! I almost succeeded last time if it wasn't for that obstructionist!"
"So you sneaked away from that organization?" Quattro looked at Kamille's nervous face, "Don't worry, I won't prosecute you. Remember, I'm also someone who doesn't want to be found out. You can rest easy."
Kamille could judge the truth of Quattro's words. He let out a long breath and sat back in his seat. At that moment, Nanai served him lunch, and Kamille said thank you to her.
"A late friend once told me that the younger you are, the more careful you must be with your words, or you will fall into remorse after you grow up." Quattro hid his wistful eyes behind his sunglasses, "Such a man is worthy of your admiration, but not of your study. He lived a weary life, and I fear that to his death, he will not even have experienced his youth, and the women who fall in love with him will have a hard time."
Kamille looked at him in confusion. His NT sense told him that Quattro was a little sad.
"Impulsiveness is a young man's prerogative." Quattro gave Kamille a warm and welcoming smile, "You're doing fine."
The affirmation from others, and more importantly, from a NewType made Kamille's heart beat violently. Taking advantage of this, impulsive words rushed out of his mouth, "Mr. Quattro, do you know where there is a black market?"
Quattro gave him a puzzled look, then remembered that he still had his sunglasses on, and asked, "What do you want? The black market is not a place for a kid your age."
"I want to buy cameras." Kamille had to continue, "MS's cameras, a generic model is ok, which can be mounted on the head."
A few hours later, Kamille led Quattro to his "secret base" in the desert. After escaping from TITANS, he has been hiding in this place, only going out when needed.
Quattro stared blankly at the huge white MS, and only after a long time did he speak slowly, "Although I don't want to admit the existence of fate, this coincidence is denying my part as a realist."
"It's called Unicorn Gundam, and I ran out of TITANS by driving it." Kamille introduced it to him, "The name was given by Scirocco and is said to symbolize purity, implying that this MS is untainted by Anaheim and Dr. Lingus, and was developed entirely by TITANS itself."
"Unicorn Gundam …" Quattro muttered, "The invention of Lingus and the symbol of Amuro, is this a hint to me?"
"The main camera is busted, and I want to fix it." Kamille pointed to Unicorn's broken head, "And then I'm going to save Lieutenant Emma. I was inexperienced last time, but I will succeed the next time!"
"Kamille, you only have one MS," Quattro asked, "The other side is an organization, you are risking your life. Even so, you still want to go?"
"Mr. Quattro do you know about Char Aznable?" Kamille could not see the other party's expression behind the sunglasses, "He was someone I respected before he threw the satellite to Earth. He was the lone man who rebelled against the Zabi family, against the entire PLANT, and finally succeeded."
"… I can introduce you to the black market, but the main camera is not cheap for your age." Quattro's mouth couldn't help but rise slightly, "I'm not going to lend you money."
"I have money. My salary is pretty high in TITANS!" Kamille shook his fist excitedly, "Thank you, Mr. Quattro!"
"How do you plan to put the camera on when you get it?" Quattro looked at Kamille who showed an embarrassed expression and couldn't help but smile, "I can help you find reliable people, but you have to pay the commission and my agency fee."
"Yes! No problem! Thank you so much!" Kamille cheered excitedly. At such a young age, having to escape from TITANS on one hand and find a way to save others on the other, for him who had to be nervous all day, this was the best news he had recently.
"Don't rush to be happy. About TITANS." Quattro calmly interrupted Kamille, "Are you sure they won't find out where you are?"
"They must think I've arrived in Misurugi by now." Kamille replied smugly, "That Scirocco isn't as smart as I am, and I left clues that he could barely detect with his intelligence. I was undetected all the way here, too, so there's no way they can have a greater searching range than my Unicorn."
"Amuro, Lingus, even I want to believe in the possibility of humans." Quattro looked at Kamille, who was excited again, and looked out at Unicorn Gundam, "For the sake of the girl, do you understand? Heh, he's a shy man too."
At this time, Misurugi airspace, three Hambrabis are flying in MA form.
Hambrabi is the newest MS developed by TITANS, designed by Colonel Scirocco himself. The most important feature of this MS is that it can transform into an aircraft-like MA form, which greatly enhances its maneuverability in the atmosphere and is ideal for long-distance combat.
Colonel Scirocco said that Hambrabi's design inspiration came entirely from himself, and had zero relationships with Zeta Gundam. It's just a coincidence that both of them can transform. Dr. Lingus also said in private before he died that Hambrabi's design had nothing to do with him. It was absolutely impossible for him to design such an ugly MS.
"Hassa, Cooper, stay alert." Yazan Gable interrupted the two subordinates who were chatting in the friendly channel, "We're in another country's territory, you can talk after coming back."
"Aye, Captain." The two quickly stopped chatting, one of them pursued, "We have been flying for a long time, except for the deserted island, there is only the sea, found nothing. Could Unicorn Gundam not be here?"
"There is that possibility, but Unicorn Gundam is one of the most important things to Colonel Scirocco right now, we'll just follow his instructions." Yazan warily observed each deserted island he passed through, "And this is Misurugi, all the squads that came here on previous exploration missions are lost. Don't put your guard down."
"Yes!" The two replied loudly.
"This place is very strange, as soon as we cross the border, we can't connect to the communication, and the satellite can't detect anything." Yazan held the joystick, keeping himself in the best condition, "Diplomatically, Colonel Scirocco will figure it out. All we have to do is get enough information and get back alive."
"Captain, that's why they sent you here!" One of the subordinates, Hassa laughed, "Captain is the strongest ACE of us TITANS, and that kid who relies on superpowers can be compared with you. If we had been sent here earlier, those squads before wouldn't die here."
"Speaking of which, what the hell is going on with that satellite?" The other subordinate, Cooper said casually, "People said that NewType is actually a superpower, after awakening, NT can even destroy the sky and earth."
"Bullshit, you've read too many comics." Hassa disdainfully replied, "Many experts have explained it. It was the impact caused by the many MSs' explosion that changed Junius 7's trajectory. That red light was caused by the pilots' blood and I·field's reciprocity in the vacuum. The experts analyzed it in great detail, and you can search it on the Internet yourself. Think about it, if NTs really have superpowers, would Lingus die?"
"Maybe you are right. Lingus is dead after all." Cooper became excited all of a sudden, "if he didn't die, fate would be too generous to him! Crap, that is Lacus! Think about it and I can not control the excitement."
"Stop it, my mouth is drooling. Widow Lacus, crap, It's so exciting!" Hassa agreed, "Good death for Lingus, good death!"
"You two." Yazan interrupted them again out of the blue, then something flashed through the corner of his eye, which would never be noticed by ordinary people, "Turn around! Immediately!"
"Yes, Captain!" The two turned around without hesitation. They had developed a blind trust in their captain.
Yazan flew above the rather large island, turned Hambrabi into its MS form, and hovered in mid-air, slowly cruising along the coast. Just now, an extremely faint sense of violation appeared in his field of vision, but with beast-like intuition, he keenly noticed it. It didn't take long for him to find the body of the discrepancy, the woods along the coast were missing a very small piece.
"There are signs of MS presence." He informed his two men, "Stay alert, search separately, and notify me immediately if you find anything suspicious."
The three Hambrabis dispersed in an orderly manner. Just as Yazan was carefully observing the dense forest, he suddenly reflexively controlled his MS to make evasive maneuvers, and a thick particle beam brushed against him.
"Rally, I'm here!" He shouted to his subordinates through the friendly channel, "I just found a big fish!"
"Is this Inle?" Hassa and Cooper looked at the Gundam on the ground in shock, "Isn't Lingus dead?"
"Whether he's Lingus or not, it's right to kill him first." Yazan showed a cruel smile, "The one with that huge external set can be called Inle, this one is just the decoration inside for good looking!"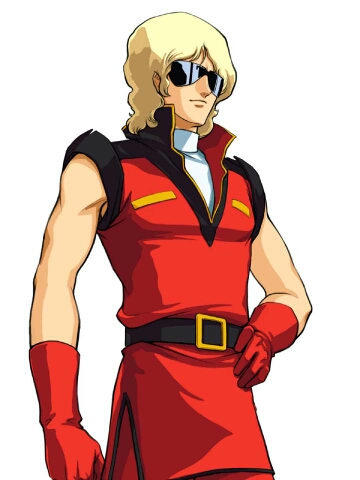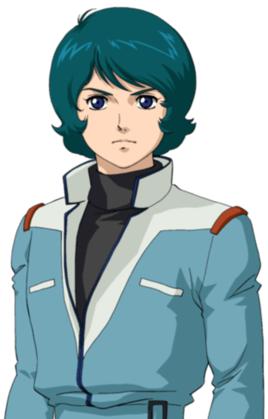 --END-- field separation characters:If you are reading on a pirate site, you will see this. Welcome to read our novels on xianxiaengine.com, where you can read more chapters in advance. 5.ifzlqtzlIjzit