Translated by: WuWang
Edited by: anonymous, Adam-Robinson
Chapter 79: Destined Reunion
Although Miss Friday seems to be a useless princess who doesn't know anything, even so, she is still a princess, and the information she knows is far more than the original person. From the information she provided, this "Misurugi" is very suspicious in Ade's eyes.
"Found it! The distortion point of the world!" He could probably say that.
First of all, the geographical location of both the deserted island and Misurugi was determined, in the archipelago east of the Atlantic Ocean, with Gibraltar to the north and Dakar to the south, which means that Ade and Scirocco are very close in distance. As for why an unknown island nation popped up in the Atlantic, he could only treat it as a twisted setting like Orb Union.
Secondly, although this country is nominally cut off from the outside world, according to Friday's description of the country's population and the royal family's food and clothing, they are not what a small country could produce. In other words, there must be countries in the Earth Federation who have economic relations with Misurugi. Of course, with Friday's intelligence, she won't be able to think of this.
In the end, the country itself does not even have any MS, and actually dared to define the whole world as its enemy? Since it has not been forced to join the Federation and not destroyed, it must have private transactions with the Federation government - Misurugi won't also have Moonlight Butterfly, right?
Ade concluded that there are probably two possibilities, Misurugi is controlling the Earth Federation in secret, or Misurugi was controlled by Earth Federation in secret. Actually, the latter is more likely.
"Although I don't know which anime this Misurugi comes from, I have regained the confidence in myself by speculating to this point based on Friday's words alone." He stood on the beach, blowing the morning breeze and chatting with Alice, "It's not cool at all to face the familiar characters and plots. Now I'm facing a completely unfamiliar setting, and this is the time to show my true level."
"Well, hmm!" Although Alice completely did not understand what he was saying, she still nodded, "Ade is the best!"
"On the contrary, this dragon is very unscientific, she should not lie, this thing does exist." Ade rubbed his chin and carefully recalled, "I vaguely remember that I said something related to the dragon before, and C.C. was also present, but I can't recall the details. I feel a little panicked."
At that moment, he heard a loud shout of "Hey, hey, hey" from behind him, but he didn't answer. The other party persistently continued to shout, and it took a while for her to find the beach.
"Hey!" Ange shouted angrily, "Answer me if you hear me, how long do you think I've been shouting?"
"Good morning, Friday." Ade greeted the young girl who was so full of energy early in the morning, "Breakfast is on the table next to your bed, I think you've eaten it since you look so energetic?"
"Ah, I've eaten, thank you, good morning." She replied politely, then suddenly reacted, "Ange, not Friday! Also, why didn't you answer me?"
"You were just shouting 'hey, hey, hey', how do I know who you're calling out to?" Ade shrugged and opened his both hands, "I clearly told you my name. Oh yes, considering your IQ, I'd better tell you again, my name is Adrien Lingus."
"Adri… Adr what?" Ange frowned, "Your name is too long and hard to remember, forget it, from today onwards, your name will be Ade!"
"No way, you can't call me that." Ade looked serious, "There are still a million and a half words of plot development before you can call me that. Change the name, any nickname you want, you can't call me that anyway."
"Adelingling covered rice?"
"Ooh, caught a weakness? You actually have a weak point too?" Ange showed an excited and smug look, "No, I won't change it. It's my freedom to call your name. Ade? Ade? Ade? Hahahahahaha!"
"Can you laugh like a lady?" He looked speechlessly at Friday who thought she had taken advantage of him, "It's no match for your face."
"So you are a Male chauvinism, huh." Ange showed a confident smile, "And you're finally showing your true face. 'My face'? You really are coveting my beauty, aren't you? You're planning to do something shameless to me while I'm showing my weakness, right? I already see through your desire!"
"To correct you, you're not my type at all, so you can rest assured." Ade expressionlessly pulled up his fingers and counted, "I like long hair, quiet personality, high IQ, passable emotional intelligence, low strength, oh, and whose breasts aren't so big. So you see, you are absolutely safe."
"You, you!" Ange shivered with excitement, "Is it my fault that my breasts are big too?!"
"It's not your fault, but it's your fault for dressing like this and coming out to scare me." Ade said while walking up, "The most important point, I have had two lovers, so you and I are not possible. You do not have to worry at all."
"Two?! Playboy! Scum!" Ange stomped her foot, "And why does it sound like I'm going to fall in love with you? Stop dreaming! Unless the world is going to be destroyed, I won't take a glance at you! And where are you going?"
"You're awake, so of course I'm going to check your mecha." Ade waved at her, "So are you coming over here or not, Friday?"
"Ange! Not Friday!" said she as she quickly followed.
The two walked all the way towards the strange little mecha, and on the way, Alice asked in a low voice, "Ade, according to your study materials, you clearly like big boobs-"
He silently turned off the phone.
"Do you hear people talking?" Ange looked around alertly, observing the forest, "It seems to be a young girl, I definitely heard it. But we should be the only ones on the island, right?"
"Are you already so horny that you're hallucinating?" He was surprised by Friday's hearing, does she have dog ears? "So you're a lesbian? That makes me safer."
"I'm not! And you're not safer!" Ange froze for a moment, "No, no. You're safe! Uh, how does that feel wrong too, ah! What the hell to say that?"
"I'm not interested in you."
"No need for a scum like you to be interested in me!"
"I'm answering your question." Ade shook his head helplessly, "Oh, here it is."
What appeared in front of the two was the small mecha with looked like the original Freedom Gundam, and unlike most MS which is about twenty meters tall, the full length of this mecha is just under eight meters. Considering that even Lancelot is Gundam-ized, this so-called PM must be not a natural development from the current world's technology tree.
Ade has come to take a closer look before. This thing has thin armor, low firepower, except for high mobility, there is no advantage. He'd completely no clue what this thing can be used for. According to Friday, the dragon hunting organization is all equipped with this PM, so the dragon's combat power might be also very weak too. Not to mention Unicorn Gundam, probably even the latest RGM-79GM will be able to destroy them all.
"Villkiss…" Ange looked at his mecha gloomily, "Hey, Ade? Can you fix it? You said you were a doctor yesterday."
"The power system is busted." Ade opened the broken panel and pointed to the part that was shot, "The transmission part here is shot, it can't be repaired without replacement parts. We need to call for help."
"What kind of doctor are you if you can't even make parts yourself?" Ange said in exasperation, "Can you at least turn it on? Otherwise, how can I call for help?"
"That's not a problem, I got it working this morning. This part is undamaged and the structure is unexpectedly simple." Ade walked over to the cockpit and reached in to turn on the system, "Look, it's ready to boot up."
"Ah, really! It's done so quickly, you're not bad at this!" Ange excitedly rolled over into the cockpit and pressed the button continuously, "The screen changed, this is it!"
"Hey?" Ade froze in place, dumbfounded, "What was that one you just pressed over? Why didn't I see it when I turned it on?"
"Huh? Oh, that one, I don't know why I can see it when I turn it on." Ange turned her head to look at him, "It's a strange pattern, right? I asked Commander Jill about it and she hasn't seen it either, it seems to appear only when I turn on the computer. Have you seen this? Could something be wrong with Villkiss?"
"It can't be, see it again in a place like this …" Ade obliviously poked his body into the cockpit and reached for the control panel, "Reboot it again! I want to see it again!"
"Hey, hand! Your hand touched me!" Ange blushed with shame, "You just said you weren't interested in me and now you're showing your true intention. You're definitely using this as an opportunity to take advantage of me! If you don't leave, I'll do it! I count to three!"
"Yes, that's it, stop!" Ade grabbed her hand to stop her from pressing it, turned his head to stare at her, and said in a serious tone she had never heard before, word for word, "Please explain to me the origin of this Villkiss, in detail, word for word, right now! Right now!"
"You, you have a scary expression, like a completely different person." Ange shrank a little, then puffed out her chest, "Let go of my hand! Have you forgotten how I easily subdued you last time?"
"Ange! Not Friday!" She froze for a moment, "Hey, Ange? Not Friday?"
Ade looked at her in silence.
"Why are you so fierce!" Ange protested loudly, her voice getting smaller as she spoke, "Don't think I'm grateful for suddenly calling me by my name. I… I'll say it. …"
Ade let go of her hand and waited for her explanation, a large (ಡωಡ) pattern was showing on the display of Villkiss at his side.
Arsenal is the fighting institution of the Normas who are forced to hunt dragons, and their only residence. It is isolated from the rest of the world, and the Normas on the island have to fight dragons to the death. Therefore, they are deprived of all means of leaving, and there is only a one-way entrance that can enter there from the outside. There were also people who tried to fly away with PM, but PM can't fly very far away. There are just PMs, not MSs after all.
At this moment, in the commander's office.
"Commander Jill!" A young woman with brown hair was looking angrily at the commander who was about her age, "I order you as a prosecutor to start the search and rescue operation for Ange immediately!"
"Inspector Emma, your mission is to keep an eye on we Normas." Jill looked at her indifferently, "I'm the commander here, I'll make the battle plan, please don't overstep your bounds."
"Didn't Ange lure the enemy away to protect everyone?" Emma glared back unconvincingly, "Isn't it important for you as the commander to find her back at this time? Otherwise, wouldn't it chill everyone's heart?"
"Ange? Chill everyone's heart?" Jill sneered, "That strange white giant robot will show up at any time, the most important thing now is to maintain the combat power for emergencies, that is not an existence that can be easily defeated by a few PMs. And search and rescue require a lot of manpower, not to mention it's very dangerous to go out. As the commander, my judgment is to temporarily abandon Ange and Villkiss to defend Arsenal. Do you have any objection?"
"Incomprehensible cold-blooded creature." Emma turned around hatefully and left, "Tomorrow is the day the Earl will come for his routine inspection, I will report this directly to the Earl about this issue then."
Jill watched her leave the office without a word and turned her head to the middle-aged woman on the side, "Jasmine, what do you think?"
"This woman has been trying to dictate the affairs of Arsenal since she arrived a year ago, and has also taken the initiative to contact everyone, very different from the previous inspectors." The middle-aged woman called Jasmine stroked the large dog by her side, her face showing a wisdom look that does not match her decrepit appearance, "She usually acts thoughtful, I do not believe that this time she does not understand that it is a dangerous act to send people to search and rescue now."
"That means there is selfishness?" Jill picked up the lighter on the table and lit herself a cigarette, took a deep puff, and exhaled again, "The Earl is the most upper echelon of the Misurugi big shots, never cared about Arsenal, but he came to inspect here every month since Emma came. This inspector is a suspicious character that might interfere with our plans."
"A big shot? The Earl?" Jasmine raised her voice in confusion, "You know more about the royal tropes, can you explain why the topmost big shot is the Earl?"
"The Earl is very mysterious, I've only heard of him but never seen him before. Huh?" Jill leaned back in her chair and leisurely exhaled clouds of smoke, "I don't know the details, but since I was a child, he is the Earl, has not changed, but it is said that the royal family has to be polite to him."
"Even you don't get it." Jasmine looked down and petted the dog, "I remember his name is-"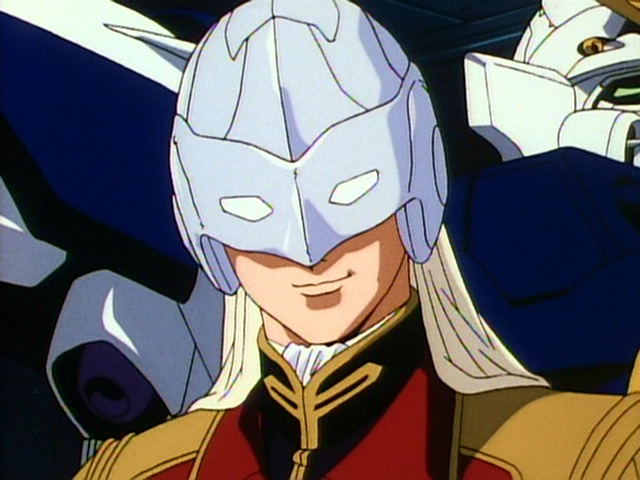 --END-- field separation characters:If you are reading on a pirate site, you will see this. Welcome to read our novels on xianxiaengine.com, where you can read more chapters in advance. 0.lezt-qztj-zqq