Translated by: WuWang
Edited by: anonymous, Adam-Robinson, kyle-bryant
PS: I just made a leave-a-comment-to-reduce-5-minutes function. Basically, the program will detect if there is a waiting-to-be-published chapter. If there is one, then anyone who leaves a comment on the latest released chapter page will let the next chapter be released 5 minutes ahead. This is a pre-function for the oncoming help-polish-the-sentence function.
About the oncoming help-polish-the-sentence function, I'm planning to combine it with the ads function. The site at present doesn't have any ads. In my plan, I will place advertisements on the site after this function is done. Then I will share the advertising revenue with everyone who helps me polish the sentences. If everything goes well, I should be able to finish designing this function within one month. (You need to register an account on this site with a valid email, or I won't know who you are.)
People always feel that there's not enough time when they are busy, and half a month passed in a flash. In this half month, Dr. Lingus spent all his time on his work, except for teasing Mineva and "interacting" with Lacus. All his colleagues in Anaheim admired his level of dedication.
With the power source, he can do too much. Countless new ideas pour out of his mind. Ade is afraid to forget them, and can only first write plans and draw design drawings to record these ideas. He first upgraded for F91 and V2, and then modified Jegan's design. Although Hyzenthlays has been repaired, he didn't rush to upgrade Inle because there were brand new ideas in his head. His life was so full that he had almost forgotten the fact that C.C. was coming back in a few days.
Then the most important thing at hand was to meet Haman tomorrow. She, as the new Speaker, can't go to the moon to see him personally, and Ade also does not want to go to PLANT for his own safety, so the two sides agreed to meet in the public space, and agreed that each side can only bring four ships. In order to prevent PLANT from doing anything, Ade chose to hire the strongest fighting force he could think of - Londo Bell.
As Scirocco's force became stronger and stronger, Londo Bell became more and more marginalized, and it was impossible for them to not feel disgruntled for it. Captain Bright has already started to take all kinds of private jobs, and he even came to the moon a day earlier and is now pre-purchasing Jegan in Anaheim.
"Captain Bright, the sensors are the lifeline of pilots, how can you be stingy on this?" Lucette personally received and enthusiastically recommended the products to him, "Type B is only twenty percent more expensive than Type C, but the detection range is fifty percent larger, so it's a good deal to buy Type B. It's not spending money, it's saving money!"
"It sounds reasonable." Bright is embarrassed in the face of the young and beautiful Lucette, blushing slightly. After all, he can't see his wife all year round, it's understandable. "Then just upgrade the plan to Type B."
"You are so discerning." Lucette said cheerfully and moved a little closer, "and thrusters, your men are battle-hardened elites, how can they play their strength with so little attitude control vents? They deserve full attitude control vents!"
"You're right!" Because Lucette leaned a little closer again, Bright blushed and nodded, "Buy, I buy all of them!"
Ade couldn't just watch it anymore. He walked over and gave Lucette a wink, then turned to Bright, "Colonel, do you have so many funds? Don't be impulsive! Just buy what you need the most. Lucette, Captain Bright is my friend, you can give him some suggestions later. I'll talk to him for a while."
Lucette pretended to smile coyly and left in embarrassment, leaving the two men alone.
"I was a little impulsive, after all, I'm only at this age." Bright awkwardly coughed and looked away, "I heard that you adopted a daughter, Doctor?"
"Yes, Audrey, she's six years old." Ade couldn't help but bring a warm smile, "She is a very cute little girl. Captain, you can visit my house before you go back."
"Children are very naughty nowadays, tutoring is very important." Bright looked smug, "My son is five years old this year, very well behaved, never mischievous, all because I have a good education! If you have any problems, you can come to talk to me, I am very experienced, hahaha."(PS: Bright's son is Hathaway Noa, the main character of Mobile Suit Gundam: Hathaways Flash)
"Sure, sure." Ade silently vowed in his heart to never let Bright's son make trouble in his life, otherwise, he would be too much of a failure as a human being, "By the way, is it Captain Aker or Captain Mu driving Zeta Gundam?"
"Aker." The smile immediately disappeared from Bright's face, "He hasn't gone back to his quarters to sleep since he got Zeta. I'm kind of regretting this decision now."
"I do think you made the right decision." Ade comforted him, "Think of it this way. If Captain Aker doesn't get Zeta, we don't even know what he will do."
Bright thought about it and nodded his head in agreement.
On this trip, Ade's vigilance was still high due to Char's missing. Although Char entrusted Mineva to him, which indirectly indicated that at least he would not have a conflict with Ade recently, he still needs to maintain basic alertness. In addition to Londo Bell's three ACEs, Ade also brought Shinn and Uraki, plus Alice.
With these people protecting him, he can't imagine how to lose. If there is really anyone who wants to attack him, these people can deal with it with their eyes closed.
When he got home, Lacus was cooking dinner and Cagalli was playing a game with Mineva. The two of them were cheering and giggling, having a good time, while Kira was watching his sister with a caring look. Kira and Cagalli come to Ade's house at least once a week for Lacus' cooking.
When Mineva saw Ade enter, she ran away from Cagalli and flew into Ade's arms. Ade smoothly picked her up and gave her a kiss on her flushed cheeks as Mineva let out a heave laugh.
"Audrey is so cute." Cagalli walked over to Kira and squirmed, pulling on his shirt, "Can we have one too?"
"We, we, we are still at Dr. Lingus' house!" Kira blushed with shame, "Go back, go back, we can talk about it after we go back."
"Audrey, do you like Sister Cagalli?" Mineva nodded under Ade's watchful eye, "Then how about you go to Sister Cagalli's house for two days?"
"No." Mineva hugged Ade, her head shaking like a rattle, "I want Uncle Ade."
"Uh, me and Sister Lacus are going away for two days." Looking at the little girl's clinging eyes, Ade felt as if his heart was dripping blood while he spoke, "Sister Cagalli will take care of you, Audrey is the most understanding girl, right?"
Mineva pouted and was silent for a while, "Will Uncle Ade never come back like Uncle Char?"
"Of course not, let's hook up." Ade hooked Mineva's little thumb while sighing inwardly. Children nowadays are too precocious, she is only six years old and already does not believe in such nonsense as 'went to a very far away place', "I promise, I will definitely come back to see Audrey. "
The little girl nodded in silence and did not protest again, but her mood was still a bit low. After dinner, Mineva followed Cagalli directly back to their home, Ade and Lacus got into bed early. They are going to leave very early tomorrow.
"It always feels like it's been a long time since we've been like this, Ade." Lacus wrapped his arms around her and found a comfortable position close to him, "We're not doing anything today, I just want to sleep like this."
Ade was tempted to agree with her suggestion, but she was so close that his body shamefully reacted. He tried to find a topic to divert his attention, "I see there are reports who say that I'm infertile. What's going on? The media is too shameless nowadays! Can I sue them?"
"You got a beautiful secretary and adopted a daughter soon after, you can't blame others for thinking so." Lacus let out a light laugh, "Or you could have one yourself to prove it? It looks like Cagalli wants a child very much."
"Uh, how about we make an effort then?" His sanity didn't last long before he quickly surrendered, and changing the subject seemed to become a self-digging exercise, "How about right now?"
"Ugh." The young girl let out a very exaggerated sigh, "There's nothing I can do about you."
The night passed peacefully.
The next morning, Ade's little spaceship Blue-eyes White Dragon left with Bright's warship Argama, and the lunar government also sent a warship, They slowly sailed towards the location agreed with Haman.
On the PLANT, Haman also left for the meeting place a few hours ago with her beloved Glemy, Mashymre Cello, and others.
At this moment, in an MS warehouse, a blond man who wrapped himself up tightly in white walked in.
"Captain Creuset!" The staff in the warehouse stopped what they were doing to salute him.
The blond man did not reply, but merely nodded to them in greeting, and then walked towards the red MS in the middle of the warehouse on his own. This huge heavy MS was the special NT machine that Char Aznable had developed before - MSN-04 Sazabi, equipped with the Funnels system that only New Type could use. Fortunately, its development was basically finished before Char stepped down, and the end of Char's political career did not have an impact on the birth of this powerful MS.
Now this MS was assigned by Haman to her most trusted Glemy, but she didn't bring Sazabi to this peace talk, only the weaker Qubeley.
The blond man walked up next to Sazabi, calmly entered its cockpit located at the head, and closed the hatch. That's when someone finally noticed that something was wrong - Creuset was not authorized to drive it. But it was too late, and the fully-armed Sazabi with her seventy-ton huge body rushed out of the warehouse and sped off into the sky.
The news was quickly transmitted to Haman, who assigned Glemy to return immediately to take full charge of the matter, while she herself continued to the meeting place. But Sazabi had by now landed comfortably on a small warship in the universe.
The blond man got down from Sazabi's cockpit, removed his full-covering mask and took off his gloves, and the soldiers saluted him, "Commander-in-Chief!"
"Congratulations Your Excellency Aznable." Another identically dressed man came forward with applause, "you got sazabi so smoothly, no wonder people call you Red Comet!"
"Don't flatter me." Char took off the white clothes on his body, and casually took the other majestic-looking clothes and put it on, "Start preparing for the speech. We don't have much time."
A temporary podium was set up in the center of the hangar, Char changed his clothes and walked up to the podium to start his speech, and the scene was broadcast in real time to all the officers and men on the several small warships around. These small warships were obtained through gray means, and the soldiers on board were composed entirely of the remnants of the Zabi family, the remnants of the Zala family, and the loyalists of Char himself. To put it simply, all of them were cannon fodders, but Char had no psychological burden to use them.
"You don't know the pain of killing without blood on your hands, and 240,000 is just a number to the person who presses the button to launch a nuclear bomb." Char began the highest level speech of his life, "In order for them to remember the pain as well, I ask you to die with me in this battle."
The speech was thousands of words long, which mainly complained about the Earth Federation's corruption, TITANS' brutal and unjust rule, Zabi and Zala's ambitions, Clyne and Haman's crippledom, we are going to revenge for the 240,000 souls who cannot rest in peace, and I will not hesitate to die for it, so please help me.
The speech was sometimes low and sorrowful, and sometimes impassioned. The soldiers who listened to Char's speech were motivated the passion and were willing to fight side by side with Commander Aznable and die for him immediately.
Char, who had successfully finished his speech, took a bottle of the water and moistened his throat, then went to his room to prepare for the next action, with Creuset naturally following him.
"Your Excellency Aznable, it was so great!" Creuset followed him all the way inside Char's room, "Even I can't help but get heated listening to your speech. Your personality is truly unmatched."
"We are in a relationship of mutual use, I will never trust you, and there is no need for you to say such things." Char stood in place and moved his somewhat stiff neck and wrists, "Haman's absence today is our only chance, Creuset, if we can succeed, you take the credit."
"You're too kind, Commander-in-Chief, it's all I should do." Creuset said politely, "It's just that you and I happen to have the same goal, there's nothing to praise."
"You already know my purpose, but your purpose …" Char shook his head, "If you don't want to say it, forget it. You can leave now, I have to prepare for the strike in a while. Sazabi is very wild-natured and needs my full attention."
"Only you can master this powerful MS. I will not bother." Creuset bowed his head with a salute and turned to leave, however, he froze in place at the third step, followed by him asking in an icy low voice, "Your Excellency Aznable, what do you mean by that?"
"Zala and Haman are all betrayed by you in the end, where do you think my confidence comes from?" Char pointed his gun at the back of Creuset's head, this distance was impossible to miss for him, "There is one last unstable factor in our operation, and you know it, I always act by any means."
"If I die, then how will Your Excellency-"
"No more coquettish words! After finishing the speech, you are useless now." Char interrupted his defense, "You still underestimate we NTs too much, Creuset. Although I don't know what you're thinking, I can still tell that you're a madman."
"Oh? That's interesting." Creuset twitched with his back to Char and suddenly smiled weirdly, "No matter it is you or Lingus, NTs are really … much more twisted than me. I'm waiting for you in hell! "
"It seems that Lingus also sees your madness? That's the man I admire." Char showed a gratified smile and calmly pulled the trigger, "Then I'll see you in hell."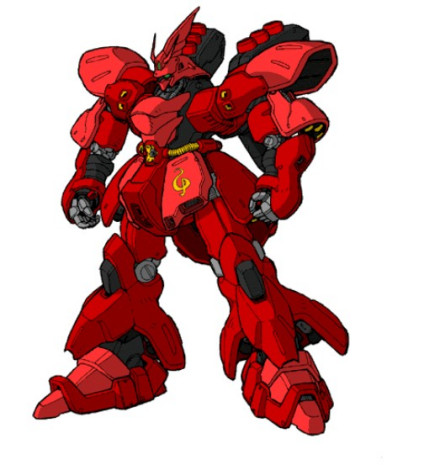 --END-- field separation characters:If you are reading on a pirate site, you will see this. Welcome to read our novels on xianxiaengine.com, where you can read more chapters in advance. 5.ifzlqtzlIjzit