Translated by: WuWang
Edited by: Adam-Robinson, Michael-Jhon-Mariano
Chapter 55: Boiling a Frog in Warm Water
Today Lacus was in a surprisingly good mood for some reason, humming softly all the time while cooking dinner. Cagalli was curious and asked her what song she was humming and how she hadn't heard it before.
"I'm sorry, but I can't tell you." Lacus looked in the direction of the living room with a smile in the corner of her eyes and put her index finger up in front of her mouth in a shushing motion, "It's a little secret between Ade and me."
"You're so affectionate." Cagalli looked envious, "Kira won't even touch me ever since we escaped from the Torrington base. But I don't have a clue what I'm doing wrong …"
Lacus apparently saw the notice Loran sent, she took the opportunity to invite Kira and Cagalli to come to the house for dinner while Ade was home today. The one Ade bumped into before was Kira who happened to be sent out by Cagalli to go shopping.
Ade also generally understood her intentions, basically the "lady diplomacy". Ade was actually quite touched, and he was a little embarrassed by the misunderstanding, but her little thought seemed quite cute, so he didn't care about it.
Although it was Kira who lead the Orb Union government in exile, Kira is taking Cagalli as the center of his way of doing things. Ade can see it, and Lacus naturally know it more thoroughly. The result is that she has only met Cagalli for less than a day, they have already become bosom friends, and even Kira is not very wary of her.
If Ade went to complete the task alone, he didn't know how long it will take to achieve this effect. He secretly lamented that it was really convenient to have a Lacus at home.
"Don't be so polite, try the food." Lacus folded her hands and made an expectant expression, "Ade keeps praising my handicraft, I am always afraid he's not telling the truth."
"Lacus, You're so good at everything, no wonder Dr. Lingus likes you so much." Cagalli looked at the dishes, feeling a little frustrated, "I can't do anything, I'm just a burden, no wonder …"
"Mr. Kira, it's not a gentleman's job to make his beloved girl sad." Lacus looked at Kira with a reproachful gaze, "You have to learn that from Ade, he never makes me sad."
Then Kira panicked and began to comfort Cagalli, without any reminder that he was once a general.
During the meal, from the beginning to end, Lacus leading the conversation, controlling the atmosphere, with Kira and Cagalli's moods being flawlessly manipulated by her. Lacus always found a way to praise Ade in the talk, satisfying the vanity of this man. Cagalli glimpsed at Ade with a look of "there is actually such a good man in the world" and "Kira, you should learn from Mr. Adrien."
Ade suddenly noticed that Lacus secretly changed her call to him. The reason why it took so long for him to find out this is because she called it so naturally, without any sense of contradiction. With Ade's knowledge of her, even after Cagalli and Kira went back, she will continue to call him "Ade" rather than "Ade-san".
After the meal, Ade consciously and skillfully cleaned up the table. Lacus politely said that "my Ade" actively wash dishes every day, and Cagalli showed her envy and jealousy. After that, they sat down and started talking, and Lacus began to lead the conversation to the main topic, intentionally or unintentionally.
"Cagalli, you still want to restore Orb Union, right? I understand what it's like to be homeless, and if I hadn't met Ade, I wouldn't know what would have happened to me now." Lacus made a sad expression while quietly holding Ade's hand under the table and squeezing it, "Ade, you have such a good relationship with Prince Loran, can you help her?"
"I'm sorry, but we can't help you in restoring you country. The moon has always been to not interfere in the internal affairs of other countries." He understood that Lacus was reminding him that it was time for him to "play the bad cop". "The moon government is already under a lot of pressure taking you in, and the others you bring are at risk of repatriation. I am in charge of the science and technology department, we have a strict assessment criterion to employ scientific researchers. We can't retain everyone."
"Dr. Lingus, many people have left our small group, and the rest who followed us all the way to the moon are very important partners." Cagalli looked at him pitifully, "Can't you think of a way, Doctor?"
"Yes, Ade, the ones who followed Cagalli are loyal partners." Lacus said the word loyal and squeezed his hand under the table again, "Think about when you took me in. Help her, please?"
This should have been a hint to him that these people were too loyal to be put together, "I can try to shove a few people into each of the different departments of Anaheim, but it's limited. I can't get involved elsewhere, after all, I'm just a person in charge of doing things, and I don't have the capital to ask Your Highness Loran to do me more favors."
"Dr. Lingus." Kira finally spoke up after listening for half a day, "If we're willing to deliver Akatsuki Gundam to Anaheim, can you help more people to stay? There are some people who are not technically talented, but they are very important to Cagalli."
That's what I've been waiting for! I was worried about how to say it, Commodore Yamato, you are so nice! Ade was about to reply when Lacus quietly pinched him again and gave him a veiled look, was this a way of telling him not to get ahead of himself?
"His Highness accepted the two of you out of the goodness of his heart, asking for something like the newest MS is not our original intention and would also embarrass His Highness." He mulled over Lacus's meaning and realized it's better not to push them too hard at first, "If possible, you can lend the Anaheim Akatsuki Gundam to be studied, and I will try to see if I can get some results. If I succeed, maybe I can ask His Highness Loran for more quota of people."
"Thank you very much!" Cagalli answered first, "Thank you, Doctor! Thank you, Lacus!"
"Sorry to trouble you, Doctor." Kira bowed his head, "Please help Cagalli, thank you."
Seeing that the goal had been achieved, Lacus unobtrusively changed the topic to something else, and Cagalli and Kira's faces wore smiles again. After a while, she pulled Cagalli into the room, saying that there was some kind of girl's whisper. Before entering the room, she gave Ade a look and signaled Kira's side.
I always feel like I've become a bad man. Ade thought helplessly. He was surprised that he could read Lacus's all kinds of eye hints. "Get down of Kira with the inside news you know", that should be what the girl meant.
"Doctor, do you remember our talk the last time?" Before Ade organized his words, Kira asked, "Our talk about Dr. Ulen Hibiki."
"Of course I remember." He was a little surprised that Kira took the initiative to mention this.
"Doctor, as a titan of science, I'm not surprised that you know these secrets." Kira suddenly bowed his head to him, "I must thank you for not telling this out, otherwise, I don't know what will happen to Cagalli. I've been on tenterhooks these days, afraid of waking up one day and seeing myself and Cagalli in the headlines, so I purposely distanced myself from her just in case she couldn't handle knowing the truth."
"I won't say anything, I don't have this kind of bad taste." Ade sighed, "You are also well-intentioned …"
"I hope you don't despise Cagalli, Doctor, she doesn't know anything. In fact, I also--" Kira looked like he wanted to say something, but stopped, "There are some things that you wouldn't let happen if you knew beforehand, but there are also some things that must not be known since they have happened by mistake."
"This secret is what I saw in a very secret place, where it is no longer possible to go back, and I am the only one who knows it and I didn't tell anyone." Lacus certainly isn't counted as an outsider, and Alice is not even considered as a human, "Then, what are your future plans? Stay on the moon or try to take back Orb Union?"
"I know I'm not a politician, just a sharp sword." Kira smiled to himself, "All I want to do and can do now is to protect the people who matter most to me. Everything for Cagalli, that's all."
"I can't give other promises, but if Cagalli stays here, the moon is going to keep her safe as far as it can." Ade promised, "Of course, if she wants to go back, there is nothing I can do, and the moon government certainly will not stop her."
"That will be enough." Kira stood up and bowed, "Doctor, your kindness will not be forgotten by Cagalli and me."
After a little more time, Lacus figured Ade was almost done and brought Cagalli out. Cagalli and Kira said goodbye and firmly declined Ade's offer to drive them back. As the guests left, the slightly crowded house was suddenly empty. For the first time, Ade wondered if the house was too small, maybe it should be replaced with a bigger one.
"Did you get everything you wanted this time?" Lacus took the initiative to clean up the traces left by the guests and asked casually, "You want to have Orb Union's MS for a long time, right? If I hadn't reminded you just now, you would almost have gotten carried away."
"Indeed." Ade admitted honestly, "But Cagalli, how did she become friends with you so quickly? How on earth did you do that?"
"Because she and I do share the same fate, there is real emotion in acting to impress people." The young lady sighed, "She keeps saying she envies me, when in fact it's clearly me who should envy her."
Ade didn't know how to answer that, so he started to help clean the room.
"By the way, it was a misunderstanding when you came back earlier, right?" Lacus stopped what she was doing and looked at him jokingly, "Let me guess, you came back just in time to see Mr. Kira who was out shopping, and then the lines I said made you misunderstand even more?"
"Actually, I guessed it out the moment I saw you standing in the living room dazed, and I said that on purpose, just to see your reaction." The young girl playfully blinked her big eyes, "Jealous? The mouth says no, but the reaction is quite honest."
This is the time to quickly change the subject. Ade remembered there is still an important thing not said, "By the way, Lacus, thank you. Thank you for your song that night. You may not quite understand, but you probably saved my life."
Hearing these words, the young girl who was a bit lively just now suddenly quieted down, not physically quiet, but with a shift in temperament. She slowly walked up to Ade, and her pale green pupils looked straight into Ade's eyes.
"I just felt a sense of danger in you that night. You suddenly become ethereal, as if you were going to leave me, leaving this world. It was so nice to be able to help." The young girl made a gentle sound, "Ade also saved my life one, no, two times, I do not know if this is considered even, but I can finally look at you as an equal."
"… So you just plan to fix this call like that?" The young girl's eyes looked calm and stressed, so he subconsciously changed the subject.
"Yeah, it was not so fast according to the script that was written." Lacus showed a faint smile, "But the director couldn't resist giving me extra scenes seeing how hard I was working. So Ade, please let me capriciously call you that, ok?"
"… whatever you want." He couldn't resist misplacing his gaze, cutting off the stare-off, and turning his side face toward the young girl, "I was going to buy you a gift to express my gratitude, but I really don't know what to buy. You have been living here for a while, except for when you first arrived, you haven't bought much, is there anything you want now?"
"Let me think …" the voice rang in his ears, then something seemed so fast that he thought it was a delusion pecked on his face, "There is no more I want."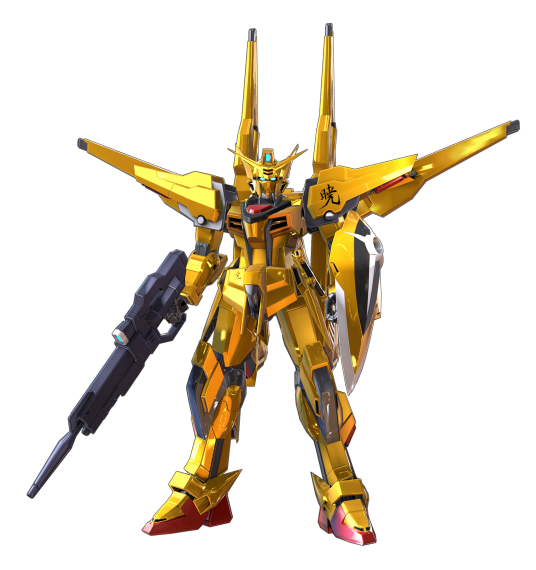 --END-- field separation characters:If you are reading on a pirate site, you will see this. Welcome to read our novels on xianxiaengine.com, where you can read more chapters in advance. 5.jjzt--zljfztti