Translated by: WuWang
Edited by: Rizkytrooper, anonymous, Austin-Tan, kyle-bryant
Chapter 51: Your Friend Londo Bell Is Online
"Mayu, let's just hurry to the hospital." Shinn had a soulful look, "We'd better stay out of Adrien-san's family matters. It's not appropriate to offend anyone, right?"
Today is the day of Stella's organ replacement surgery. Due to the overuse of stimulant drugs, several of Stella's organs were in varying degrees of failure. After a period of observation and initial treatment, the group of experts finally discussed and came up with a comprehensive plan to replace some of the organs mainly, supplemented by a variety of other treatments. The entire plan is divided into multiple courses of treatment, and today's surgery is the highest risk one.
The cost of having the expert group and the treatment was astronomical for Asuka, which of course was paid by Ade. And in Stella's hospitalization, Shinn had to work during the week and it was mostly Lacus who was taking care of her. So Shinn had a good feeling toward Lacus and didn't want to offend both C.C. and Lacus.
"Brother, I'm so disappointed in you!" Mayu was righteously indignant, "Miss C.C. has been so good to us, and you've betrayed her right after coming back? Or are you actually envious of Mr. Ade? It's true that all men are bad, I didn't think that brother would be the same."
"Just let Adrien-san speak for himself! There's no need for us to take the initiative to choose sides." Shinn was embarrassed by her sister speaking like that, "And aren't you a fan of Lacus-sama?"
"Clyne is also just an idol, and now this person is trying to destroy Miss C.C.'s happiness, I'm going to do what I have to do!" Mayu turned to the computer screen, "Hmph, go out, brother, it's time for my appointment with Miss C.C."
Shinn left Mayu's room at a loss, and after a while, C.C. appeared on the screen as promised. It seemed that it wasn't that convenient for her side to go online, and there was still a time difference between Earth and Moon, so this time it was Mayu who took the initiative to ask C.C. to make an appointment for a video call.
"Mayu, did something happen to the moon?" C.C.'s face was expressionless, "You sounded very anxious, but Ade didn't contact me."
"Of course Mr. Ade will not contact Miss C.C., he is now …" Mayu grunted indignantly, "Miss C.C., Ade-san brought a woman home! He even let that woman stay in his house! That cheating cat is called Lacus Clyne, and she always appears with Mr. Ade, and always acts as if she is intimate with Ade-san! What a bully!"
"Oh?" C.C. gently raised her eyebrows, then was silent for a moment, "So that's how it is …"
"Has Miss C.C. already noticed?" Mayu looked anxious, "Do something quickly. My brother has been bought by that woman, and I think Uraki-san will fall soon."
"Thank you for your concern, but there is nothing to worry about." C.C. smiled disdainfully with bewildered confidence, "It seems that Ade was going to tell me the last time, but I accidentally interrupted him and he backed off. Humph, he still has a slight conscience."
"Ade-san is not at all self-conscious about his condition! Miss C.C., you have to keep an eye on him." Mayu did not continue to dwell on the topic, "Also, is TOKYO-3 on the map? I only found New Tokyo on the map, I thought I remembered wrong. Ade-san asked us where Miss C.C. is before and I did not answer him."
"Well, that name was abolished before the second capital move was announced, officially there is only New Tokyo now. Tokyo-3 is an internal name that has been abandoned and can't be searched, I'm just used to calling it that." C.C. thought for a moment, "The official place name should be Hakone? Just tell Ade that when he asks."
Several hours later, Shinn paced anxiously in circles outside the operating room, like a father waiting for the birth of his child.
"Shinn, can you sit down?" Ade sat on the bench with Lacus beside him, "You're making me so dizzy. Have faith in science, the doctor said the success rate is ninety-five percent. Stella will be fine."
How he never thought that the pilot of Justice was Stella, and Shinn could pick her back up? It could only be explained by fate. He doesn't know how the Federation achieved it, Stella's violent mental fluctuations cause an NT-like effect that can be perceived by Ade, but the girl herself has no perception at all. Is this considered an artificial NT? Or do all people have the opportunity to evolve into NT, and the drug can somehow forcefully stimulate the process?
"Isn't there still a five percent possibility of failure? Mr. Adrien, will the doctor come out later with a sad face and say we've done all we can, like in the TV show?" Shinn started thinking wildly, "What if, what if …"
"This is a hospital, we're going to get kicked out if you keep doing that." Mayu turned her head to look at the other man, "Kou, you tell Shinn to sit down. You can't mess around in a hospital just because you have privileges, the nurse lady over there has looked at us many times."
"Kou, hey …" Uraki Kou said to himself in a voice that only he could hear while walking towards Asuka. Asuka didn't really want to mess up, but was just concerned, and was pressed back into his seat by Uraki without resistance.
"We've used the best doctors and the best equipment on the moon, Miss Stella will be fine." Lacus spoke softly in reassurance, "And although Mr. Ade didn't say it, he is also very worried about Stella. He's just equally worried about your mental condition, so you mustn't blame him for saying that to you."
"Ah, no, no, how could it be? I understand." Shinn waved his hand in embarrassment, "Mr. Adrien has contributed money and effort, I know all about it. I'm sorry, Miss Lacus, I may have been too nervous and didn't take into account everyone's feelings."
"It's okay, everyone understands how you feel too. Miss Stella is so cute, we all want her to get better." Lacus said softly, "You have to believe in the doctor and also in Miss Stella herself, she must want to appear healthy again as well."
"Thanks for reminding me, Miss Lacus, I'm calming down a bit." Asuka took two deep breaths, "You're right, I have to trust Stella. She's still battling danger, I should be calm."
"Thanks," Ade whispered to the young girl beside him and gave her a grateful look.
"What are you saying, Ade-san?" Lacus spread a smile, "It's what I should do."
Mayu watched secretly from the sidelines. She looked at her brother, looked at Lacus, and then looked at Ade, and couldn't help but sigh. Lacus noticed Mayu's action and exchanged a look with her that all women understand. Ade was talking in a low voice to Uraki and was oblivious to this.
After waiting for another hour, the operation was finally completed and the chief surgeon came out of the operating room with a tired look on his face, "Dr. Lingus, it was a pleasure. The patient is still very weak, now she needs to be transferred to the intensive care unit. Only up to two family members can follow me in."
Ade whispered an apology to Lacus, eyes gesturing to Shinn, and the two followed the doctor to the intensive care unit. Ade used his money ability and privileges, so Stella was able to have a room all to herself.
"Shinn, Shinn!" The Stella on the hospital bed was wearing a white hospital gown with a haggard face. Seeing the two enter, she seemed to be trying to raise her hand, but the anesthesia had not yet passed and the young girl looked anxious as she found her body not obeying.
"Stella, I'm here." Shinn immediately went forward to hold the young girl's hand, "It's okay, it works. The doctor said you'll be fine."
"Shinn, I can't feel my hand. Will I die?" Stella was agitated, "I don't want to die, Shinn, I don't want to die."
At this time, Ade could clearly sense Stella's presence, but did not understand what was the principle. He tried to use his spiritual power to appease the young girl, which he had tried before, and it was a little more difficult than simply sensing the object, which should be a higher-end application technique of the NT ability. Stella visibly calmed down under his reassurance.
"Shinn, Shinn." The young girl showed a pitiful expression, "I can't feel my hands anymore, Stella can't feel you."
Asuka stepped forward and rested his forehead against the young girl's, "Feel it now, right? I'm right here, Stella will be fine, I promise."
Ade was gape-mouthed. What is this? Why are you so skilled? Shinn, what happened after you leave home for only one month? How come you suddenly became so romantic?
Ade could not stand it anymore. He gently patted Asuka's back and left the ward leaving the two alone.
The rest of the days was boring. Shinn went back to work as usual, and Uraki also resumed his post, Ade was usually happy to continue his MS research in Anaheim, only to show his face in the government department every week to show his presence, C.C. was still in Hakone and hadn't returned yet, but would also send an email to report her safety, not knowing what she was up to.
And the war seems to be far away from the moon people, a presence that only appears on the news, and everyone around them has no sense of tension. Zala's good fortune has finally run out, and ZAFT is stuck in Australia and can't get out. ZAFT is now in a passive defense, and anyone with eyes can see that a strategic retreat is only a matter of time.
But TITANS, taking advantage of this, is to expand its army and ask money from the Federation. The Earth Federation government should now be a very big headache, the Hymem faction has been too big - all kinds of sponsorship of unknown origin had almost made the army having its independent economy.
"The army does not spend the state's money", what happened to the regimes in this kind of situation? History has proved it many times and we all know in our hearts.
"Against this background, the Earth Federation government wants to create a force that is independent of the Hymem faction." Loran handed Ade the information in his hand, "To ensure that it is not infiltrated by Brigadier Hymem's forces, this force will be based in the universe, have financial allocations and organizational ties independent of the Federation's forces, and even have some autonomy in decision-making."
"A force with autonomous decision-making powers?" Ade flipped through the information in his hand, "Has the TITANS threat gotten this grim?"
"It shouldn't have come to that, but Britannia somehow kept a watching attitude from the beginning to the end, and the remaining forces of the Federation are no match for TITANS." Loran shrugged helplessly, "This force only has four cosmic battleships and a small number of MSs, but has three top ACEs, so it can be the best bargaining partner for our moon government."
"It's actually quite comical when you think about it." The more Ade think about it, the funnier he felt, "independent forces with autonomous decision-making power, this is entrusted with the important task of holding TITANS, right? But such a small number of troops with so many ACEs, that's too much combat power. Purely a waste of ACE resources in small-scale battles, and not enough soldiers to take part in large-scale wars."
"I understand that the Federation has the idea of self-help, but both desperate and fearful, and finally made such a freak." Loran looked like snickering, "At this critical juncture of self-help, guess what the Federation's top few big shots are doing?"
"A contest to see who can get the Orb Union's little princess into bed first." Loran almost wrote the word "disgusting" on his face, "Rumor has it that the big shots are beating their chests with regret for let go of Lacus Clyne and vowing not to let Cagalli Yula Athha go this time, so Doctor, it's great for you to bring Miss Clyne back."
Ade suddenly remembered what Lacus had told him before. The Federation really sucks, and it was only natural that a warlord like Hymem would be able to sit on top. He settled down not to think about this and continued to read the information at hand.
"Just for the sake of these ACEs, it would be righteous for my personal visit there." Ade looked at the information of several "old acquaintances", "and I have dealt with some of these people, their characters are worthy of praise and they are worthy of negotiation, I can be sure of this."
"The commander of the unit is Colonel Bright Noa, who was recently promoted. But a colonel less than thirty years old? Ha, the Federation government is really in a dogfight." Loran shook his head and continued, "The main body of the force was reorganized from the former 13th Fleet, and the official name after the reorganization was--"
"--Londo Bell." Ade smiled faintly, "Nice name."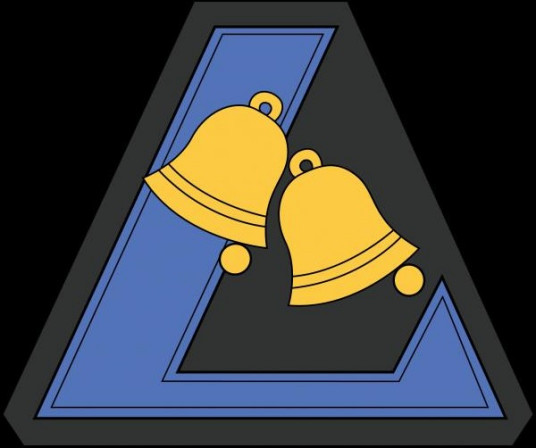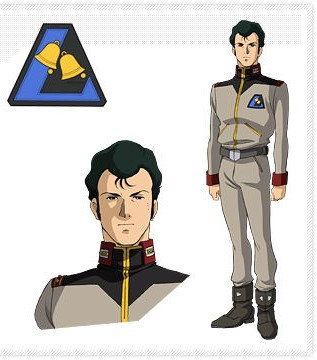 --END-- field separation characters:If you are reading on a pirate site, you will see this. Welcome to read our novels on xianxiaengine.com, where you can read more chapters in advance. 7.lezt-qztj-zqq