Translated by: WuWang
Edited by: anonymous
V2's cockpit was not big and not very flat, and it was barely possible to stand a person in it, but it was never very comfortable. Lacus had replenished some water after crying and was resting in the driver's seat, Ade leaning back in the chair next to her, listening to her quietly.
"… That's all I know. After that, the communication device was found over there." Lacus bowed her head, her voice still a bit subdued.
Ade sorted out the information in his mind based on the information provided by Lacus.
This time, it was completely because he misjudged the political situation of PLANT, causing himself and the people around him to be in danger. Originally, he thought that he had signed up for a tour of a developed country, but it turned out to be a free trip to Syria. According to his original expectation, PLANT could at least maintain the tripod for a long time. Who said that the triangle is the strongest shape?
Zala wanted to go on a revenge spree, which he expected, but Char's move was a big surprise to him. He did not believe that with Char's intelligence, he would believe that PLANT could win, and what good would it do to himself? Just to unify the Supreme Council?
Lacus gave him a clean account of PLANT without reservation, even including the amount of nuclear fuel. He also asked about the existence of Genesis, and Lacus said that she didn't know about it. Even if it was so highly classified that Lacus didn't know about it, or had only just been set up, there wasn't enough to make the Genesis he remembered based on the PLANT nuclear fuel reserves.
"Char Aznable is a very capable person." Lacus seemed to be thinking exactly the same thing, "Shortly after the One Year War, the forces of the Zabi faction were taken together by him. My father had some influence in the army, Aznable also nibbled them all step by step ."
The absence of the Clyne faction on the Eternal was solved, and it was Char again.
"He now controlled Uncle Zala with some unknown means. Even if ZAFT is defeated, it has no effect on Aznable. Although my father left me some personal political power, now I am just a wanted traitor." Lacus sighed quietly, "I don't know how I'm going to turn the tables anymore."
Ade didn't say anything, just quietly looked out at the starry sky.
"I've … I have become useless. I still know some PLANT secrets, but the value of being Clyne's daughter is gone." The young girl's voice was a little tired, "If you can, can you not turn me over to the Federation? It's worse than death to become a plaything on the bed of the big shots, but I don't know if I have the courage to die."
Isn't there a third option besides the Federation and PLANT? Is she trying to hint at him to protect her? Doesn't a smart girl like her know that this kind of inflection is more likely to make people feel uncomfortable?
"I'm sorry, I unconsciously used that sly statement again, it sounds like trying to gain sympathy by that, doesn't it?" She didn't expect a response from him, as if she was talking to herself, "Now that I think about it. When Ade-san said that you believed me just now, I snickered like a winner for a long time. When I cried in Ade-san's arms, I also expected in my heart that Ade-san would be moved by this and would say that he would protect me."
She was not wrong, she did impulsively, but why must she explain it out like this?
"In fact, I have told the truth myself. I am such a woman. Even the hysteria itself, even the explanation now are for reaching the result I want, and in the end, it really is reached. When you hear me say this, you will only think that Lacus is a girl who is complicated inside but also has her pity, and in this way, you will definitely stand up to protect me when the Federation wants to take me away."
She was right again. But there's no need to say it. You can just silently hold it in your heart.
"After that, I will probably let you sleep with me at a suitable time, no, for Ade-san, it should me sleeping with you. That would be easier. Right, by the way, I would call you Ade directly after that, and then I would say something like you do not have to be responsible for me, it is okay if you like someone else, so to make you feel guilty. In this way, it's only a matter of time before you really begin to like me, right?"
What good would it really do to her? Why is she tearing her thoughts apart and showing all of them to me…
"In this way, even on the moon, I can have my own place to stay and someone who likes me to protect me. This is really not too difficult for me to do, and Ade-san, even after listening to me so much, you have not become disgusted with me, right?" Lacus whispered inexplicably, "Thank you for being willing to believe me, really, thank you. But I'm such a nasty woman, it's probably already instinctive …"
The young woman did not make another sound. The air was quiet again, and the sound of waves lapping at the shore could only be heard faintly in the distance.
"… I believe you, believe every word you just said." Ade looked out at the sky without turning to look at her, "Believe your fear of life and death, believe your plan to conquer my heart, believe that's what you are, believe that you truly thank me."
"So I can't just foolishly wait for you to do that. So, let's make another deal." He felt the young girl's eyes, "When the war is over, I'll find a way to send you back to PLANT …"
"Is that your choice? I'll … take it with a smile."
"… Then find a way to get Char out of power and realize your ideal of a politician. In exchange, I want all of PLANT's technology, access to research on the alien fossil, and your help, help me go to Jupiter." Ade couldn't help but twist his head to look. The young girl's head was buried very low, and it was impossible to see her expression, "Please listen to me finish my words before you say your heart thinking out, okay? It's hard for me when you keep saying such melodramatic lines."
Lacus was silent for a moment, and did not ask him where he got the enchanted confidence, but asked in a low voice, "But… Ade-san, how to guarantee that a repeat offender like me will keep my promise after I get on stage?"
"We'll figure it out later. I just have to trust you for now."
"Please, you must think of a way." The young girl's voice was so soft that it was almost inaudible, "Even I do not believe in myself…"
Neither of them spoke again, and after a while when Ade looked at her again, the young girl had fallen asleep. He took off his own jacket and draped it over Lacus and silently left the cockpit and came to the ground.
He himself certainly did not mean to sleep. He was going to wait until the sun came out, and as soon as his vision was restored, he would leave and head towards Australia. He walked on the ground to organize his mood, and then leaned on V2's feet to rest and think about what he was going to face.
Australia, which he was about to deal with, was one of the major member countries of the Earth Federation, and the most important military base in Australia was the Torrington Base where Uraki had stayed. It was also an important nuclear reserve base for the Federation, but Neutron Jammer has made it less important than it once was.
In order to avoid repeating Britannia's oops back then, Ade seriously studied modern history and registered an account on Anaheim's forum to test his learning by sparring with people in the history section.
The map of this world was roughly the same as in his previous life, except that America was replaced by Britannia. After the countries began space exploration, the Earth Federation was established, led by several major countries such as Britannia, China, Russia, Britain, France, Germany, and Australia. Although nominally a federation, it was not a unified regime, more like a huge political community born to divide space resources.
Militarily, the countries have united to form the Earth Federation army, but individual countries such as Britannia still maintain a sizeable standing army. Politically, each of the major member states still maintains a fairly high degree of administrative autonomy.
For small countries, the Earth Federation is not necessarily a benefit. Once they join, first of all, military and administrative power is completely deprived to the Federation, and because of their own weakness, they were rewarded very few in the distribution of benefits.
In general, it perfectly demonstrates the cruel laws of this world. Small countries have few human rights, and large countries still have privileges, basically, it's a story of the world's vested interests united to divide the earth. When Ade looked at this history, he just felt that these big shots were too ugly to divide the benefits.
Some unwilling small countries can of course choose not to join, but don't blame the federation government for targeting you. For some reason, Japan refused to join the Earth Federation back then, and the result is that under conspiracy and pressure from all sides, Japan's land was dismembered. Some people stayed in the Shikoku of Japan to continue to be bullied by the Federation, another part of the people left and gradually evolved into the current Orb Union.
About the history of Britannia, there are two things Ade found strange. One is that many years ago, Britannia suddenly announced the right to exploit the Antarctic, prohibiting any country or power to intervene. Another is that in recent years, Britannia suddenly held military exercises in the vicinity of Japan, and then under the pretext that there is an MS pilot missing, forced to enter the Japanese territory to search, and then occupied the whole territory of Japan.
Connected "Antarctic" and "Japan" together, he suddenly had a very bad feeling. Fortunately, he did not find a place called TOKYO-3.
He did not know why Britannia has such a big grudge against Antarctica and Japan, but his first reaction is that it must have something to do with Code and Geass. The fact that C.C. ran to Japan also indirectly proved that he was right, and he has prepared to ask her directly later on.
It is worth mentioning that in this world, the Blue Cosmos is a rather mysterious organization. He can not find out who the leader is and where the source of funding for the organization is from. In the beginning, it was just a small-scale terrorist organization, unknowingly became pretty larger. There are many guesses about the identity of its leader on the Internet, but Ade found none of the guesses looked reliable.
Time passed quickly in his thoughts, and when the first rays of sunlight crossed the horizon, Ade stood up and stretched.
When he returned to the cockpit, Lacus was still in a light sleep. The young girl smiled in the dream, so he did not immediately wake her up. When he finally made up his mind to wake up the girl, Lacus suddenly opened her eyes in a daze and looked at the figure in front of her.
After a silent stare, the young girl's pupils finally regained their sparkle.
"Good morning, Ade-san." Lacus noticed the clothes on her body and showed the same smile as usual, "Thank you, I slept well last night, and I'm pumped up today."
Everything that happened yesterday was like a dream, and the young girl in front of him seemed to change back to the familiar appearance he remembered.
A few hours later, before V2 had reached Australian airspace, a Federation MS appeared in front of him.
"Is that Dr. Adrien Lingus in the Gundam with no identification signal?" A voice he never expected came out from the public channel, "This is Captain Graham Aker, belonging to the Federation's Australian Military Region's Turlington Base, who is on a search and rescue mission."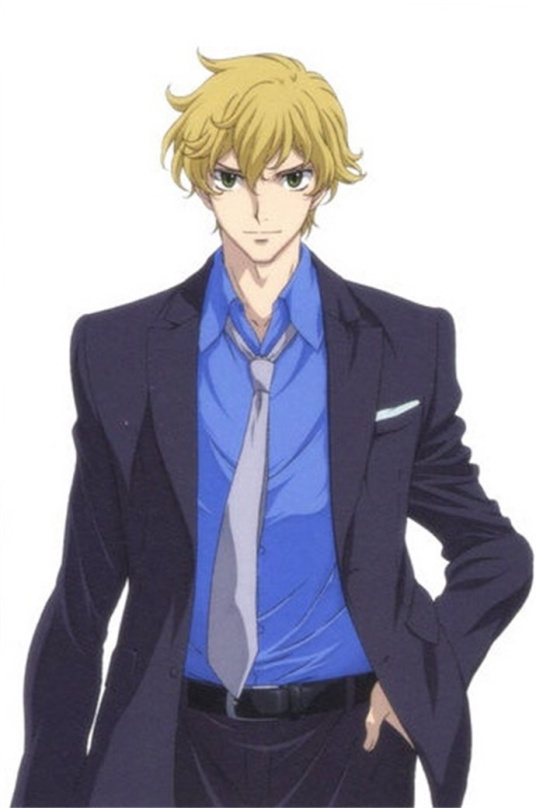 --END-- field separation characters:If you are reading on a pirate site, you will see this. Welcome to read our novels on xianxiaengine.com, where you can read more chapters in advance. 9.ifzlqtzlIjzit