Translated by: WuWang
Edited by: TehGodofDoooom
Chapter 27: Where We're Going
The sound of Lacus's song wandered through the office as Ade lay on the couch staring at the empty ceiling in a daze. It was still an hour before the PLANT people came to Anaheim.
For this technology exchange, PLANT side sent a battleship and Aznable personally came to the moon. It's already the highest treatment they can make. Last year, it was himself who greeted Amuro who came in a battleship, and this year Char came to pick himself up in a battleship. Is this the turn of the tide?
Ade's NT radar is ready to ring at any time, then Char will be surprised, then he shows a faint smile, and Char will be conquered by his boundless spiritual power and beg him to marry Mineva… what am I thinking! Ade pinched his face and broke out of his daydreaming state - he's been going off on his own lately.
C.C. had already left for Earth in the morning on the Blue-eyes White Dragon, and Shinn Asuka had taken a month's leave to protect Mayu, as expected. According to this pattern a few more times, Shinn will become her bodyguard, not my pilot! What a really terrible woman.
Thanks to this woman, his heart had been very tangled this month. Although he has a vague feeling in his heart that things will lead to that way, is there any step missing in the middle? There is a feeling of watching one less episode, and this feeling makes him uncomfortable all over.
After that, he tried to talk to C.C. several times, but C.C. always acted naturally as if they were already an old married couple, which made him feel embarrassed to ask. Was he the only one who felt something was missing?
During this month, C.C. would sometimes come to his room to spend the night, and sometimes go back to her own room. Of course, he was not discontented, but rather happy, but he was a bit overwhelmed by such an unpredictable attitude. Several times he wanted to send an email to ask Amuro what was this situation, but each time he felt embarrassed and gave up.
When she returns to the moon next month, I must have a good chat with her.
Time flew fast as he thought until a bolt of lightning flashed through his mind. Char was almost there--wait, two! Ade sat up violently and concentrated on feeling the will from the other side of the sky. Yes, there were indeed two, and his "vision" was obviously far away, so the other party had not yet found him.
As the other side approached, one of the consciousness and he began to have direct contact, and after a while, it was the second. According to Amuro, Char was relatively blind, so Ade presumed that the second one should be Char. He had no intention of resonating with anyone, and for Ade, radar was all that NT had to offer, and apparently neither did the other party. But these two people's consciousness is obviously not quite the same as Amuro's gentle feeling, speaking intuitively, he must not get along with these two people.
After dawdling a little longer, when it was time for the appointed meeting, Ade got up from the sofa and walked slowly to the parlor. Char was supposed to be chilling with Anaheim's leaders; he didn't want to attend such events, and he apparently had the privilege of not attending.
"Sorry for being late, there's still some work to be accounted for." Ade pulled an insincere excuse to walk into the meeting room and towards a seat that was clearly reserved for himself.
The people of Anaheim and PLANT were spread out clearly on either side of the room, with the Anaheim side filled with leaders of all levels. Ade's goal was no longer to get a promotion and a raise now, so he didn't bother to greet them all. Uraki stood in the corner of the room. He would be accompanying as Ade's personal bodyguard this time.
"Please don't mind, an expert like the doctor should have a busy schedule, right? It's an immense honor for PLANT to be able to borrow Dr. Lingus for a whole month." A beautiful blond man seated next to Ade stood up and took the initiative to extend his hand, "I am Char Aznable of the PLANT Supreme Convocation, Doctor, I have heard a lot about you, and you are indeed a young talent."
"Adrien Lingus. I've heard a lot about you too, Senator Aznable." Sure enough, it was him. Ade casually shook hands and sat down in his seat, "I didn't expect that this time it would be you come in person with a battleship, isn't it too exaggerated?"
"Not exaggerated at all! I always tell my men that Dr. Lingus's worth three to five fleets anyplace! Doctor, don't be overmodest." said Char. With his elegant demeanor and sincere tone, it let people feel like a spring breeze, and he behaved as if he didn't notice that there was an extra NT in the room at all. Ade could only give a secret nod to his act.
Behind Char stood a young girl who looked less than twenty years old, combed with short hair, having beautiful posture with a vigorous heroic spirit. The other NT Ade sensed before was her.
"Councilor Aznable, with all due respect, may I ask if this beautiful lady is?"
"It seems that even a master like the Doctor can hardly resist the temptation of a beautiful woman." Char smiled derisively at Ade, but Ade could read in the smile what only the two of them understood - I knew you would ask, "This is my secretary, Miss Haman Karn."
"Miss Karn please forgive my rudeness." Ade looked up at Haman with a sincere look, "May I ask if you've fallen in love with someone?"
"I'm sorry Dr. Lingus, you're a wonderful person." Haman showed a sweet smile, "But I'm only loyal to Mr. Char."
"It seems that I am still not as charming as Senator Aznable." Ade looked at Char with a helpless face. "Miss Karn is so young, Senator Aznable, you didn't commit a crime, did you?"
"Don't laugh at me, doctor." Char's acting skills were smooth and natural, "As far as I know, Speaker Clyne's daughter is a fan of Dr. Lingus."
"Hahahaha, I'm really looking forward to it then." It felt like there was still a big gap between Char and himself, for example, compared to Char, his smile was too fake.
Char stood up and made an inviting gesture, "Then Doctor, we shouldn't stay too long. Time to get moving."
"Will Ade-san be able to meet Lacus-sama in person this time? I'm so jealous~ But I asked him to ask Lacus-sama for an autograph for me."
"Mayu, Adrien-san is going for academic exchange this time, it's not good to bother him like this."
The Asuka siblings were having a meaningless conversation while C.C. sat in the captain's seat staring idly at the stars.
Although the spaceship has been completed for several months, she still hasn't found a suitable candidate to be the captain. After all, he and she have too many secrets. It is difficult to find a trustworthy person. Amongst all the people they know, the only person who can drive the ship is C.C. herself, and there is no doubt who the acting captain is.
"Speaking of which, Adrien-san seems to be a fan of Lacus-sama as well, so this time he might-"
"Shhh!" Mayu pulled Shinn hard on his arm, glanced at C.C. side with her eyes, and whispered, "Brother is a baka!"
Do the two siblings really think I can't hear their talks?
But to be honest, although C.C. disliked Lacus, she wasn't the least bit worried that Ade would have something to do with Lacus. First of all, Ade could not be hooked on Lacus, a woman with superficial beauty and a politician's heart. She certainly knows that he is just pretending to be Lacus Clyne's fan. Even if Ade is really fascinated by her appearance, will a woman like her suddenly lose her mind and like him too? He is just a robot expert, not everyone likes this type.
"Miss C.C.'s hair is beautiful! It's green, really special!"
"I think Mayu's hair looks good too!"
The idiot siblings next to her kept flirting which annoyed her a little, and the topic of hair was not something she wanted to talk about at all.
On New Year's Eve, even though the TV was loud and he was speaking Chinese, she heard it - The liveliness is theirs, I have nothing. These words instantly hit the softest spot deep in her heart that she thought she had long forgotten. She looked at his lonely face, as if she had found her long-lost semblance. A sympathetic empathy, mixed with some other undefinable emotions dominated her at that moment, so she became impulsive and did that "night attack".
Actually, there is nothing to regret. In fact, she had a feeling that the final development will become this way. But Ade does not seem to think so. He even in this regard is also so entangled in the order of cause and effect, always feels some ritualistic steps were missing. This is also quite cute though, but… he was so tangled, should we make up this the next time we meet?
The only downside is that he is too uninvolved, right? As long as she doesn't go to his room, he doesn't know to take the initiative to go over. C.C. can't decide whether she wants him to grow in this area or not.
But how long can this beautiful story last? Time is always the cruelest arbiter, and it must end in sadness. She is a cursed witch, not eligible for a happy ending.
But he is a Geass holder, and awakened into a NewType. Such an abnormal miracle has happened to him. If it is him, is it possible to once again … C.C. did not continue to think about it. So many years, she has become very skilled to pretend to not care about this thing at all.
But she couldn't resist the urge to go and confirm it with her own eyes, to the place where all the curses began. It's just a glance, not expecting anything, so it's okay, right?
And when I go back next month, it's time to talk to him about everything about Geass and Code. He seems to know something, but not everything. This kind of half-assed perception is sometimes too dangerous.
She decided to wait until she finished confirming everything with her eyes.
"Miss C.C., why must we stop at Orb Union?" Mayu came to speak to her again, the little girl just couldn't stop talking, "Aren't there five cosmic ports?"
Shinn Asuka also looked at her with expectant eyes. For these two, Orb Union was a place full of painful memories, so it wouldn't hurt to answer such questions, right?
"I can't go to Britannia and China. There are some people I don't want to meet in those two places. The other two cosmic ports are within the European territory, and it's inconvenient to reroute to the destination from there. So the cosmic port in Orb Union is my only choice. I can reroute there."
"Reroute?" Shinn Asuka looked as if he had just heard about it, didn't Mayu tell him? "Where is our final destination?"
"Japan, you guys just wait for me at the Japanese port. I'll come back for you guys when it's over."
"And where exactly is Miss C.C. going to?" Mayu was a bit unrelenting, "In case Mr. Ade contacts us, we can answer him as well."
That made sense, so C.C. hesitated and decided to tell the truth, "TOKYO-3."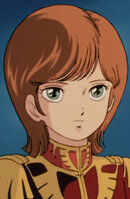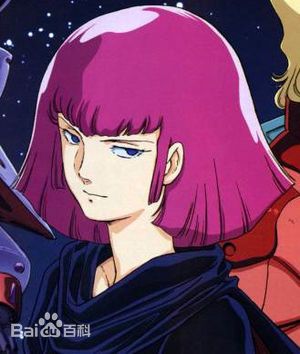 --END-- field separation characters:If you are reading on a pirate site, you will see this. Welcome to read our novels on xianxiaengine.com, where you can read more chapters in advance. 3.iztifzj-zltt