Translated by: WuWang
Edited by: Wryvent, RGM96X Jesta, KingSpy25i
PS: Unpublished chapters will be opening to logged-in users in one or two weeks. I'm working on completing this function.
PS2: It may require points to read chapters in advance.
PS3: Points can be obtained by helping edit the sentences at present.
Chapter 125: Evangelion: Death and Rebirth
"After finding Miss C.C., Miss C.C. said that she alone is enough to protect Ade-san, and that Ade-san doesn't need any extra bodyguards." Momoka was making a report to Ange, "The two of them still have some things to take care of in Japan and will probably be back by next month."
"So you got rushed back, right?" Ange clasped her arms in front of her chest and gave Momoka a "so that's how it is" look, "Actually, she just wants to spend time with Ade as a couple, I'm smart enough to see the truth."
"Isn't it good? She's just making up for what she lost." Lacus looked complicated, followed by a shrill cry that pierced her brow, "Audrey, be ladylike!"
Mineva, who was playing a game with Ple in the living room, spat out her tongue and whispered in the ear of her little friend, "An old woman who lacks love, Sister Ange is not like her."
Ple looked uncertainly at the distant Lacus, inclined her head to think, and replied, "Ple Ple Ple Ple Ple Ple…"
Mineva nodded and took Ple's hand, "You're right, let's just go play in my room."
Seeing Mineva was going to leave, Momoka hurriedly called out to her, "Miss Audrey, please wait a moment, Mr. Ade has a gift for you."
After saying that, she pulled out a fifty centimeters high, beautifully wrapped box from her luggage and put it in front of her in Mineva's expectant eyes. Mineva hesitated and opened the package directly, a yellow plush teddy bear appeared in front of her eyes. The cute shape made the little girl's eyes brighten up and Ple followed with a "Ple" exclaim.
"This is a mini MS that Mr. Ade made with his own hands in his free time, called Beargguy." Momoka turned the bear toy, opened the back cover, and operated the exposed panel for a while, then closed the back cover and put Beargguy in place, "Look, it can move."
The teddy bear stood firmly on the ground, moving back and forth in a rather comical manner, with two large furry ears moving in step, and a synthetic electronic voice of "Hello, Audrey, hello" coming out of its mouth.
Mineva's face was red with excitement. She tried to pick up the bear, but it was too heavy to pick up. The little girl thought sadly for a while, and after two steps, she found that the doll would follow her, so she happily ran back to her room with the doll bear. Ple made a "Ple Ple" sound while trotting along behind.
"He really has a lot of free time." Lacus sighed with uncertain meaning, "Is there any difference between this thing and Haro?"
"Ade-san said the plush feels better and Haro is too big for a little girl to play." Momoka replied seriously, "Ade-san also put a simple AI and weapon system in it to protect Miss Mineva in critical times. As I recall, there were tazers, flash bombs, tear gas, and a small Gatling cannon. Beargguy as a whole is drop-proof and waterproof, and there is no fear of Miss Mineva accidentally breaking it."
"Gatling cannon? Inside that doll?" Ange dumbfounded, "What kind of stuff is he thinking about …"
"So it's a mini MS." Momoka nodded rightfully, "Ade-san is awesome!"
"What about my gift?" Ange held out her hand, "It can't just be Mineva's, right?"
"As for Her Highness Angelise's gift and Lacus-sama's gifts, Ade-san said he would give them both personally when he returns." Momoka smiled faintly, "He said it would seem more solemn."
"It means that he doesn't prepare gifts for us." Lacus translated for Ange, "Anyway, it's his style."
"How about trusting him once in a while? Maybe he wants to give you a surprise on your birthday next month, maybe?" Ange thought for a moment and then muttered in a low voice, "Although he did do some things in the past that made you sad, well, I'm sorry. Look, he knows to call home every day now, isn't that an improvement?"
"You're the one who was left at home, too, aren't you?" Lacus looked at Ange incomprehensibly, "Why are you apologizing for him instead?"
"Why shouldn't I apologize for him?" Ange replied righteously, "And if I don't apologize for him, won't there be no one else to apologize for him? Wouldn't it be pathetic for him to be all alone?"
Lacus looked at such Ange in a daze, suddenly lowered her eyes, and turned around powerlessly to her room. Ange stared at her back motionlessly, looking imposing.
"Your Highness Angelise?" Momoka asked tentatively.
"Ahhhhhhhh, here I am, Her Highness Angelise, helping him maintain the stability and unity of his harem." When Lacus closed the door to the room, Ange suddenly puffed up her cheeks and made an unhappy sound, "But if I don't do it, no one will help him. Ah, really… Once I chose this path, I can only go one way to the end."
"Mr. Ade will be especially touched when he finds out!" Momoka nodded cheerfully, "Do you want me to reveal this to him by accident?"
"No, that's not why I'm helping him. He'll have to make it up to me properly when he gets back anyway, but I just won't tell him why." Ange grunted lightly, "Hasn't Ade done something to you yet?"
Momoka blushed slightly, "No."
"But I obviously acquiesced, it's so obvious what I've done." Ange frowned and stroked her chin, "Did he not know that the princess's chief maid was used for accompanying the bride? Although, he's not from a noble family either, so it's possible that he doesn't know about these unwritten rules. But Lacus and C.C. both know about it, so how could Ade not know?"
Momoka lowered her head so that her expression could not be seen, "Ade probably did not treat me as a companion item, but as an independent person. He kept saying that I was Her Highness Angelise's maid, not his maid."
"Well, that is indeed his style." Ange nodded understandingly, "Since he likes that, I respect your choice as well. Did anything else important happen besides that?"
"My choice, where do I have a choice …" Momoka smiled down bitterly, and when she looked up, she had replaced it with a bright smile, "There was also a girl called Nunnally, who has a particularly good relationship with Ade-san!"
"Is your relationship with Nunnally too good?" C.C., wearing the high school uniform Nunnally got for her, walked beside Ade and stared at him suspiciously, "Is it necessary to come to her twice in three days? And all while Lelouch is away. Are you not afraid that he will feel jealous?"
"First, I don't trust the siblings, and Nunnally doesn't trust me either. Talking in person between NTs helps each other get real intelligence. Secondly, all the contents of the plan required Lelouch's personal involvement, his absence was normal, and I didn't take advantage of his absence whatsoever." Ade, who was also wearing a school uniform, glanced at the woman beside him under his sunglasses and hooked the corners of his mouth, "You're jealous?"
"Not jealous, don't make a fool of yourself." C.C. responded expressionlessly, "Am I such a superficial person?"
Ade looked around. It was a weekend and there weren't many people in Ashford Academy, it looked like most were here for club activities. He took a deep breath and shouted with all his strength, "C.C. is my waifu! She is so cute and lovely! I will smash anyone's dog head if anyone dares to object to it!"
Students in the open space turned to look at him, many whispering and others pointing at them. Even students in the classroom next to him poked their heads out, and some even whistled and gave a thumbs up to Ade.
C.C. froze in place, blushing with shame, and even stuttered, "You, you, what are you doing, what are you doing?!"
Ade laughed in embarrassment, grabbed C.C.'s hand, and ran wildly to an empty corridor in the school building before stopping. Ade held his knee and panted slightly, but C.C. did not feel anything.
"Psycho." C.C. still blushed a little, "Remember to record it on my new phone."
"I wanted to do this once when I was in school." Ade laughed cheerfully, followed by a nostalgic look, "Unfortunately, when I was in school, I only knew how to study hard, I didn't have a girlfriend at all."
C.C. would normally ask him back at this point, "Didn't you never go to school?", but she didn't do that. Instead, she let out a soft "hmm~" and softly asked, "What about your first love?"
"You." Ade replied without thinking, "Do you still need to ask?"
C.C. could not hold back any longer, dragging him into the empty classroom next to him and locking the door, then pressing him against the wall, casually pulling off his sunglasses and looking him straight in the eyes. Her eyes were full of laughter, "So, did you imagine doing this kind of thing when you were in school?"
"No." Ade grabbed her shoulders in her stunned eyes and switched positions with her, C.C. had no intention to resist and let him do it, "I wanted to do this when I was in school."
"Whatever you want." C.C. blew softly on his face, "After so many years, you finally learn to take the initiative, ah, that … I will leave the rest to you?"
By the time it was finished, it was already the end of the school day. Ade took the initiative to clean up the classroom, such as mopping the floor, wiping the table, putting the tables and chairs neatly, etc.
"How long are you making Nunnally wait for you?" C.C. casually found a seat and sat down, watching him work without the slightest idea of helping, "If she knew what you were doing, you will lose her goodwill, right?"
"She waited impatiently and has gone back." Ade shrugged indifferently, "Also, she was the one who instructed the members of the student council to keep the students away from this place."
"Ooh?" C.C. narrowed her eyes dangerously, "So she was watching the whole time when you were doing it just now? Did you give her a live commentary? Will you have to give her hand-holding instructions next time?"
"What are you thinking?" Ade was amused, "She was curious about what I was doing when I wasn't up there, so she said hello to me and disconnected from me after she found out what I was doing."
"I'll trust you this one time." C.C.'s voice was cold, "If you dare cheat on me again, we'll die together."
"Then you might have to fight for the opportunity with Ange, she said something similar." Ade finally put the table in order, moved his joints, and beckoned to C.C., "Let's go?"
As he walked, C.C. realized something was wrong, "Nunnally has gone back, this is not the way out of the school, where are you going?"
"I felt something in the school, as if it was NT and as if it wasn't NT. I never encountered this before, so I couldn't help but want to check it out." Ade took C.C.'s hand, "Besides, with you around, there's nothing to be afraid of, right?"
C.C. nodded confidently, "That's true."
The duo walked outside a classroom on the first floor and the melodious sound of a piano came from inside. Ade looked up, the sign said music classroom, "Here it is."
C.C. alertly stuck to his side and walked into the music classroom with him. The sun was setting into the empty classroom, and a character who looked male from the back was happily playing the piano in the room. He had short gray hair and was wearing a plain white shirt instead of the school uniform.
C.C.'s hand that was holding Ade suddenly became stiff, and her whole person was nervously frozen in place. She pulled Ade and was about to say something, but Ade put up a finger and made a "shhh" motion.
The two stood in silence not far behind the piano player until twenty minutes later, when the last note fell, the young man who played the piano stood up and turned to look at Ade.
"Thank you for not interrupting my playing." He nodded politely to Ade, "Did you like it?"
"Loved it, you played great. Of course, part of it is attributed to the fact that this instrument is very expensive." Ade gave him an admiring look, "Harpsichord Concerto, one of my favorites by Bach."
"Also my favorite, even in the universe century, classical music is still the greatest masterpiece of mankind." The young man smiled haughtily, "And do you have a favorite musician?"
"Although there is nothing new in saying so, yes, Beethoven."
"And a favorite tune?" The teenager trailed off, "Symphony No.9 in D minor op.125?"
"Symphony No.7 in A major." Ade corrected him.
"For strings and winds, there's no way to play it for you on the piano. Liszt did adapt a version, but I don't like it much." The young man stretched out his hand and brushed the keys, and the crisp scales rang out, "My favorite is Ode an die Freude."
"I don't like the Liszt version either, or the symphonic version is more rhythmic." Ade nodded approvingly, "Still, the vocals of Ode an die Freude are not very acceptable to me, they feel neither symphonic nor mass-like, but rather an unearthly, in-between, as if—"
"As if yourself?" The young man took a few steps forward and stood in front of Ade, and C.C. tensed up like a cat whose tail had been stepped on, "Is that a kind of self-loathing?"
"Not really." Ade replied, "It's just a simple dislike, from the very beginning."
"Which beginning does the beginning refer to?" The young man's crimson eyes showed a curious look, "I'm curious to know if you liked the Beethoven of this world, or if there was a Beethoven in your original world as well?"
After saying that, a sharp consciousness pierced straight into Ade's mind, diving into his memory, rummaging for something. The blood-red bird in Ade's right eye instantly lit up, and the mental link between the two was forcibly severed.
The young man took a playful glance at C.C. next to Ade and slowly extended his right hand towards Ade's heart, C.C.'s eyes widened in horror, clenched her fist, and swung her arm at the young man, but her fist hit an invisible barrier and could not advance.
The first thing that happened was that the young man's hand was about to touch Ade's chest, and Ade's left eye lit up with a bloody bird-like pattern. Then the young man's hand was gently stopped in the air, and the orange polygonal pattern under the fingertips glowed in the setting sun.
"It really is you." The young man withdrew his hand that was reaching for Ade's heart and placed it in front of his body as if he wanted to shake hands, "First time meeting, my name is Kaworu Nagisa, and I am an Angel."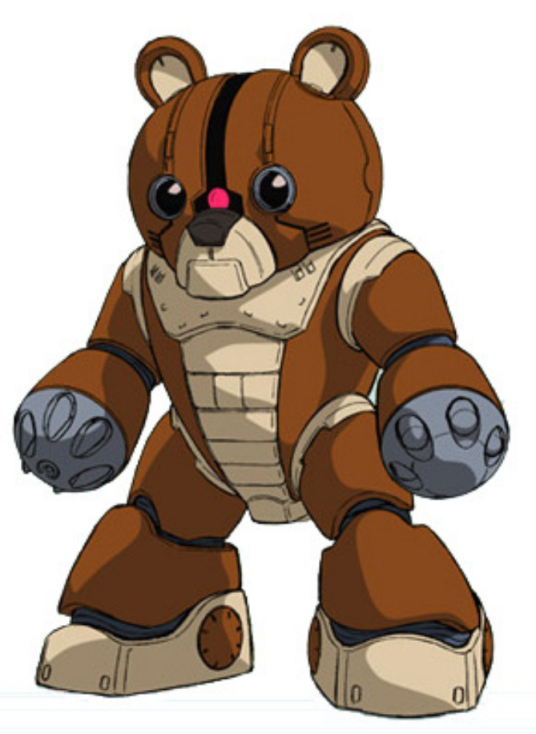 --END-- field separation characters:If you are reading on a pirate site, you will see this. Welcome to read our novels on xianxiaengine.com, where you can read more chapters in advance. 1.ifzlqtzlIjzit